Shein and PDD Holdings, two prominent e-commerce giants based in China have recently disclosed their plans to expand in Dublin by establishing regional offices. Both businesses are making these changes in an effort to escape the geopolitical risks and political scrutiny that Chinese apps face outside. The reasons they chose Dublin, a city renowned for its tax-friendly climate, and the repercussions of doing business there are explored in this article.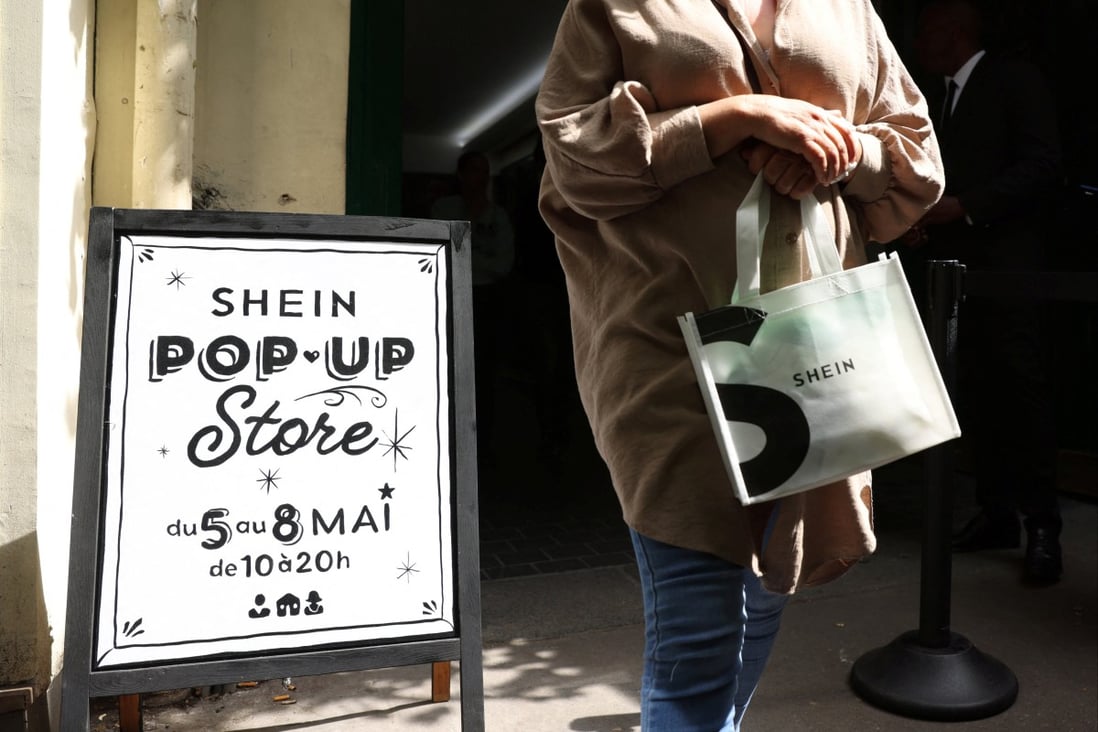 Credits: Reuters
The Rise of Shein and PDD Holdings:
Shein, the Chinese fashion brand has grown significantly in recent years. The company is well-known for its reasonably priced and fashionable clothing and has a large international consumer base. They have also taken the lead in the e-commerce sector. The parent firm of Shanghai-based Pinduoduo, PDD Holdings, also runs Temu which is a well-known international platform for bargain shopping. These businesses have been growing quickly and have attracted clients from all over the world with their vast selection of products and affordable prices.
Seeking Refuge from Political Scrutiny:
Chinese apps have recently come under more scrutiny and raised questions about the security and privacy of user data. Shein and PDD Holdings established regional headquarters in Dublin, Ireland as a result of this investigation. They do this to separate themselves from their Chinese heritage and to lessen the geopolitical risks that come with operating in a contentious climate. For international tech businesses looking to streamline their financial processes, Dublin's image as a tax haven with a corporation tax rate of 12.5% makes it an appealing location.
Localization Strategies and Customer Satisfaction:
Localization is a crucial component of Shein and PDD Holdings' expansion strategy. These businesses can gain a better understanding of the regional market dynamics, consumer preferences, and cultural norms by opening regional offices. In order to better serve the unique needs of clients in each market, they are able to customise their products, supply networks, and marketing initiatives. Localization tactics assist businesses achieve a competitive edge in the area and improve customer satisfaction.
The Dublin Expansion:
Shein's decision to create a regional office in Dublin shows its dedication to enlarging its worldwide reach. In addition to managing operations in Europe, the Middle East, and Africa, Shein's head of government relations, Leonard Lin, declared that the Dublin office will also act as the organization's IT hub for the EMEA region. 30 new jobs in Dublin are anticipated as a result of this growth, including positions in data analytics, security, finance, and law. The action demonstrates Shein's faith in Dublin's business-friendly climate and its ambition to access the talent pool in the area.
PDD Holdings' Similar Move:
The establishment of a branch in Dublin by PDD Holdings is in line with the company's general expansion plans for Temu, its low-cost shopping platform. Temu, a direct rival of Shein, has been swiftly penetrating new markets, most recently entering numerous European nations. PDD Holdings intends to take use of Dublin's advantages and build a presence in the EMEA market by setting up a regional headquarters there. By making this change, PDD Holdings will be better equipped to comprehend local markets and improve its ability to compete with Shein.
Ireland as a Tax Haven and Multinational Hub:
Multinational computer firms looking for low corporation tax rates have long been drawn to Ireland due to its reputation as a tax haven. Dublin is now home to regional offices for organisations including Meta Platforms (Facebook), Alphabet (Google), Apple, and Twitter. Ireland provides businesses with a favourable environment for financial operations optimisation and global expansion thanks to its 12.5% corporate tax rate, which is much lower than that of the US and China.
Conclusion:
In conclusion, Shein and PDD Holdings' choice to locate their regional headquarters in Dublin reflects their strategic strategy to enlarging their worldwide reach and reducing geopolitical risks. These actions give them the chance to localise their business, comprehend local markets, and take advantage of Ireland's tax-friendly environment. It would be interesting to see how these businesses negotiate the geopolitical difficulties while aiming for development and consumer happiness in the EMEA region as the e-commerce landscape continues to change.