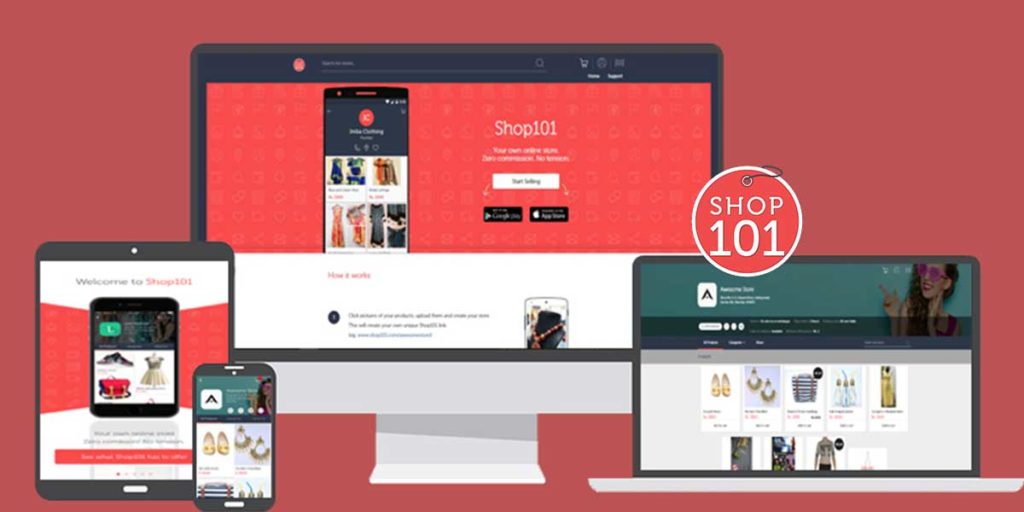 Shop101, a Mumbai-based mobile storefront and commerce platform for sellers has secured $11 million (Rs. 80 crores) in a funding round of Series B. The funding round, as per the company statement, has been led by the Venture Capital firm, Kalaari Capital and Unilever Investment.
Some existing investors such as Vy Capital, Stellaris Venture Partners, and Ramakant Sharma, the Co-founder of the home décor startup Livspace have also participated in the round.
Just five months before, the startup secured $5 Million in a Series A round of funding, which was led by Stellaris Venture Partners.
Shop101 is run by O(1) India Private Limited. The startup is reportedly planning to strengthen its team, scale the supplier network, along with reinforcing its technology platform, with the help of the latest funds.
Briefing about the investment, Vani Kola, the Managing director at Kalaari Capital said, "Social media as commerce platforms have the ability to disrupt traditional e-commerce players by offering personalized shopping experiences. Given India's diverse population, social commerce will be the next great opportunity to reach new internet consumers."
Founded by IIT Kharagpur alumni, Abhinav Jain and Aditya Gupta, the startup assists merchants and sellers to showcase their products online by enabling them to create a mobile storefront.
Abhinav Jain, The co-founder and CEO of Shop101, said "Through our model, we are creating an alternate distribution channel and reach the next 500 million users with more than 70% of our sales coming from smaller towns and cities. We have grown over 50% month-on-month over the last year and empowered entrepreneurs across the country with reliable and scalable technology, extensive range of products on the supply platform, pan-India logistics and payment solutions."
Picture Credits: Shop101
Comments
comments