The chief executive of TikTok, Shou Zi Chew will inform lawmakers that despite the substantial U.S. national security worries, the Chinese-owned short clip app with more than 150 million American users never has exchanged user information with China and will never do so.
"TikTok has never shared, or received a request to share, U.S. user data with the Chinese government. Nor would TikTok honor such a request if one were ever made," CEO Shou Zi Chew will testify on Thursday, according to written testimony posted on Tuesday by the House of Representatives Energy and Commerce Committee.
He further stated that no government or governmental organization owns or controls ByteDance, the main firm of TikTok. "Let me state this unequivocally: ByteDance is not an agent of China or any other country," Chew will say to the committee.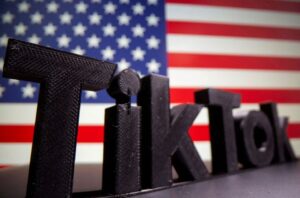 TikTok's critics worry that the application may send U.S. user data to China's government, which has raised demands for a restriction from U.S. politicians. TikTok reported last week that the Biden government had instructed its Chinese shareholders to give up their shares in the application or risk having the U.S. ban the company.
"Bans are only appropriate when there are no alternatives. But we do have an alternative," Chew's testimony said.
The short video app is the subject of increasing demands to be prohibited throughout America, and TikTok's testimony before Congress on Thursday offers among the most thorough rejections of those allegations from the Chinese firm.
Underneath the name "Project Texas," TikTok claims to have invested more than $1.5 billion in what the company calls "rigorous data security efforts" and has lobbied legislators and the Biden management to back the initiative.
A significant national security committee called the Committee on Foreign Investment in the United States (CFIUS) has unanimously recommended in 2020 that ByteDance sell itself of TikTok.
The firm claimed that after starting to transfer new American data to the Oracle Cloud the year before, it has begun this month to wipe American user-protected data kept in data centers in Singapore and Virginia. According to Chew's statement, this operation is expected to be finished later this year.
According to Chew's evidence, international institutional investors like Blackrock, and General Atlantic, 20 percent of the company's founders, 20 percent by Sequoia, and 20 percent by Employees, "including thousands of Americans," control 20 percent of the company.
After claiming in 2020 that 100 million Americans used the application, TikTok stated on Monday that more than 150 million Americans frequently use the platform. According to Chew's testimony, the typical user nowadays is an adult who has completed university.
"While users in the United States represent 10% of our global community, their voice accounts for 25% of the total views around the world," Chew's testimony says.
According to Chew, the app's most recent versions do not collect exact or approximative GPS data from Americans who use it.