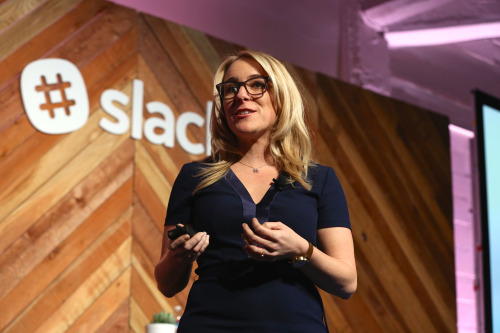 2 March, 2016, USA: In its recent announcement, Slack revealed that it is working on a special feature which it will be releasing soon. The company informed that soon it will start testing its feature which will enable the user to turn a text chat into voice or video chat.
During its press conference at San Francisco, company elaborated on its plans to stay ahead of its workplace chat competitors. It already has 2.3 million daily active users, up from two million in December, and wants to give them more options to be productive, collaborative, and transparent.
Commenting on the development, April Underwood, VP, Slack told to media, "Voice chat on desktop will come first, and then the company will focus on making it work on all its devices and apps. Video will have to wait until after that." One can already make voice calls via Skype's Slack integration. But with its own feature, she says the use case will be "If I'm DMing someone in Slack and we want to switch to have a quick voice conversation, it addresses that problem."
Apart from aforementioned feature, the company will also be providing what-you-see-is-what-you-get formatting tool for messages, improving search operators and many more services.
Image-media.tumblr.com