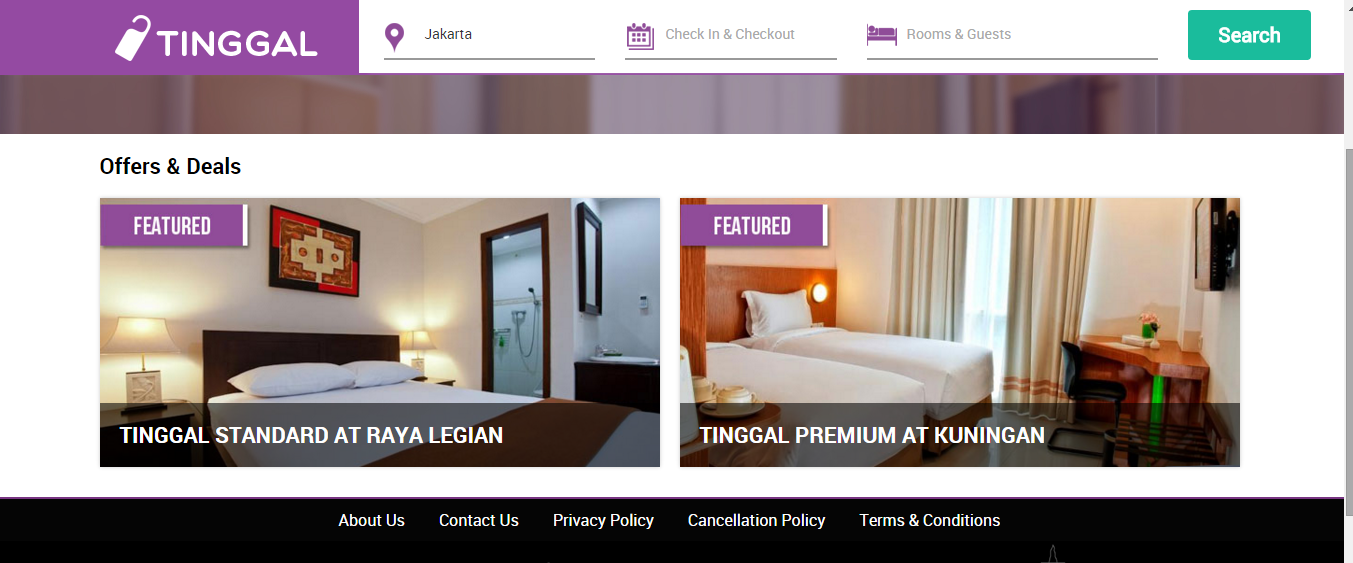 2 March, 2016, Indonesia: One month old firm, Tinggal has managed to acquire funding from the backers of India-based Wudstay. The company has raised US $1 million in its recent funding round and plans to utilise it in the further development of the company.
Tinggal is cashing in on the Indonesian tourism which now has become one of the booming sectors of the country. This creates a huge demand for booking budget hotel across the country but on this ground, country lacks the connectivity between tourists and a booking platform which can provide the accommodation as per the requirements of tourists. In order to resolve this issue, Tinggal has created a podium which bridges the gap between tourists and budget hotel. It works on the similar lines of Oyo Rooms and gives various options to its customers such as selection of room, quality of room, breakfast, Wi-Fi, location etc.
The funding for Tinggal comes from VC firms Mangrove Capital and Simile Venture Partners and Nimbuzz CEO/angel investor Vikas Saxena all three backed Wudstay last summer and Wudstay CEO Prafulla Mathur.
Commenting on the investment, Saxena opined, "Tinggal is an independent company. But what's quite obviously is that we've taken advantage of a strong technology backbone (via Wudstay) in India. A lot of early efforts went into building the tech and understanding the market, we come with a level of that already to some degree".