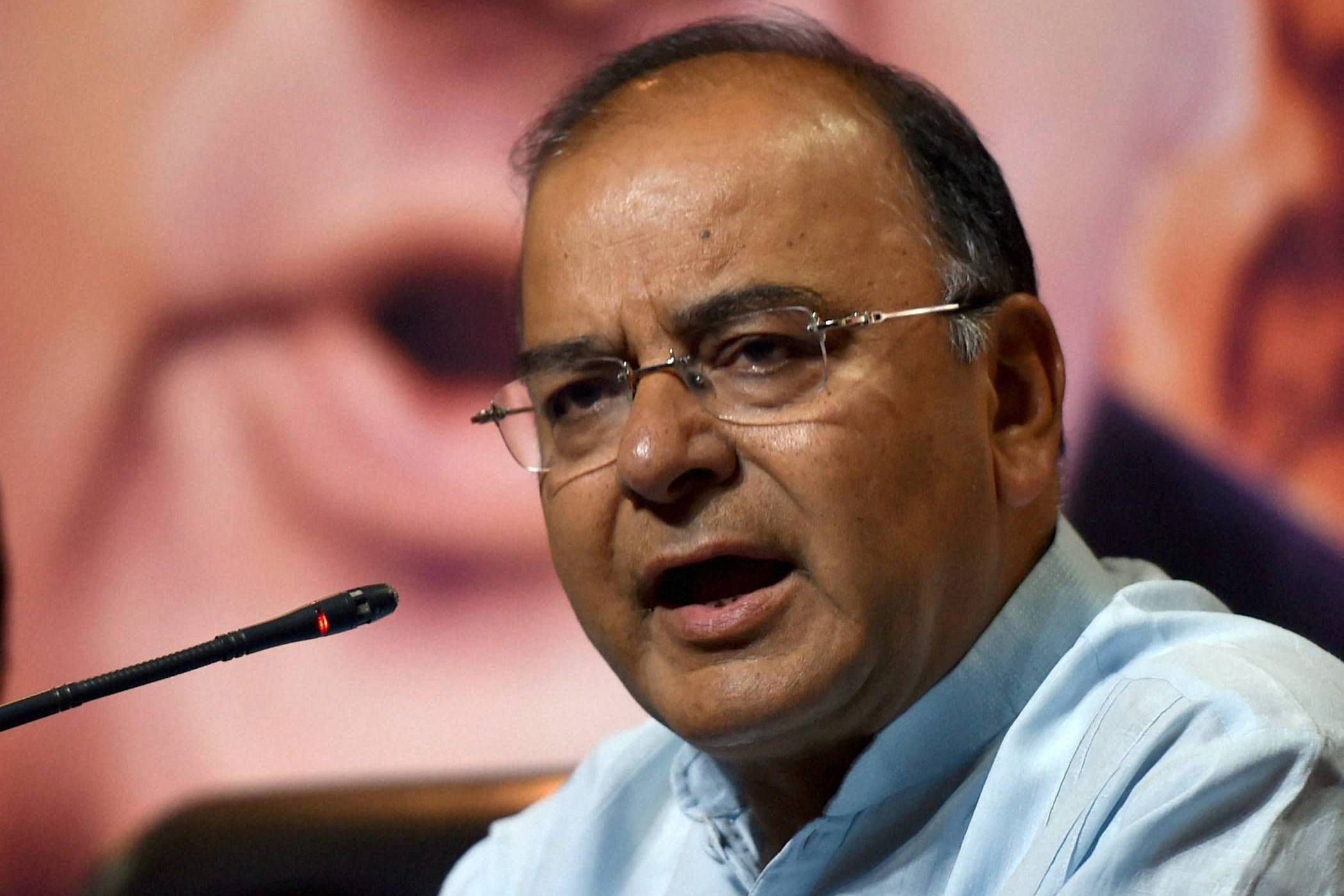 New Delhi, Sept. 25 (ANI): Finance Minister Arun Jaitley on Friday said the government will help small entrepreneurs through the Mudra Banks scheme.
"Following the Mudra scheme, we will start a scheme so that small entrepreneurs can get help and in turn contribute to the development and improvement of the financial condition of the nation," Jaitley said at the 99th birth anniversary celebration function of Pandit Deen Dayal Upadhyay.
"Within a short span of time, Deen Dayalji left his footprints in many ways. He left his family and worked for the organisation. He raised social workers for the organisation. As a leader, he came forward when the organisation faced challenges," he added.
Jaitley further said, "I believe we will get an opportunity to portray Deen Dayalji's ideologies in front of the world with this programme which will continue throughout the year."
The Mudra Banks or the Micro Units Development and Refinance Agency Bank, was launched by Prime Minister Narendra Modi on April 8, 2015, with the objective of helping small entrepreneurs have access to development and finance schemes of the government.
A committee appointed to monitor the bank's activities has been tasked with the responsibility of targeting over five crore users and provide them with correct financing in order to grow their respective businesses.
The NDA Government is keen to use the Mudra Banks to empower small and micro businesses.
The nation is paying homage to Pandit Deendayal Upadhyay on his 99th birth anniversary today. Various functions have been organised in different parts of the country to mark the occasion.