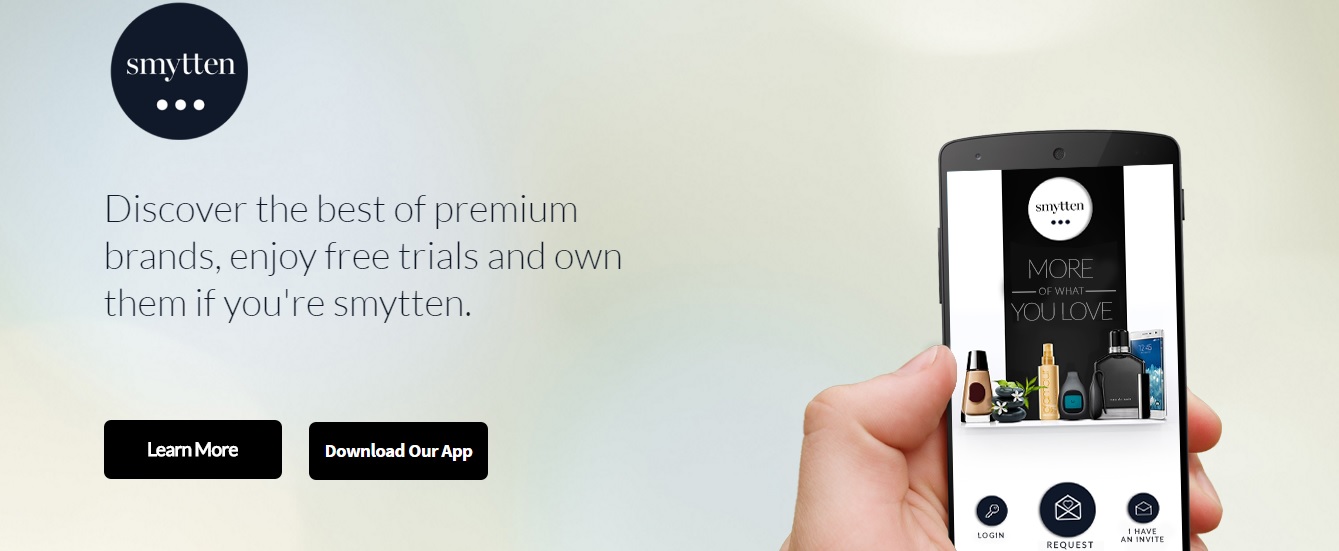 18 April, 2016, New Delhi: Smytten, an online discovery platform for premium lifestyle products and services, has raised an undisclosed amount from Rajan Anandan, Vice President and Managing Director of Google, South-East Asia and India.  Smytten will use this round of funding for enhancing user experience, product development and expanding both user and brand base. The company is going to pay special attention to artificial intelligence and algorithmically personalise offerings on their platform.
Founded by ex Unilever and Google executives, Siddhartha Nangia and Swagata Sarangi respectively – Smytten is India's first invitation-only lifestyle platform. It provides its customers an engaging and curated discovery trial and shopping experience for premium products and services. Within just six months of inception, Smytten has over 80 domestic and international brands on its platform, and thousands of engaged consumers. The platform addresses multiple lifestyle needs across beauty, health and wellness, lifestyle, f&b such as: Sebastian, Truefitt & Hill, L'Occitane, Bottega di Lunga Vita,Sportif, Inoho , Haute Chef to name a few.
"The new flush of investment will  help us focus further on product, content, and seamlessly integrate technology, marketing & operations to create value for both brands and consumers" said Swagata Sarangi, Co-founder of Smytten. " We have designed the Smytten interface with absolute simplicity to make it a delight for our users to interact and use. Also, a strong focus on data driven curation has helped us get extremely high engagement rates, with daily returning users beating industry standards", He further added.
Siddharth Nangia, Co-founder of Smytten said, "Rajan Anandan's investment reaffirms our belief in the massive untapped potential of India's  premium online market, and Smytten's unique business model. The end goal is to revolutionise the way Indian users consume high end products and services"
The online market for premium lifestyle is being disrupted due to huge e-commerce adoption by India's working population, and discretionary consumer spending. Less than one per cent of the market is online today, and is poised to grow to a healthy 10-15 per cent in the next 3-4 years. Direct consumer engagement is key to growth in the segment. Smytten is solving the discovery and engagement problem for both brands and consumers, creating a scalable online model for high end products and services.
Also Read-
Tork Motorcycles Acquires Funding From Ola Founders 
Jugnoo Successfully Completes Its B Round of Funding