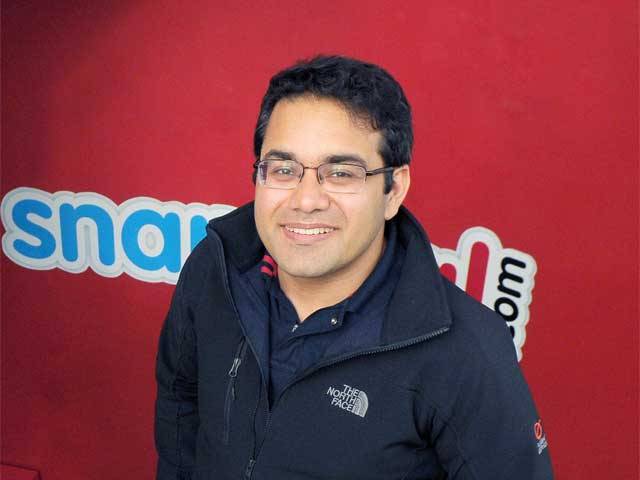 27th May 2015 : Kunal Bahl, the CEO and co-founder of Snapdeal has said that Snapdeal is looking to become profitable in the next 2 years,  once its investments in logistics and technology infrastructure bear fruit. The company is looking at more deals as the CEO believes that organic growth takes too long.
"Building everything from scratch is a losing proposition.If we want to do everything ourselves, we'll be too late," Kunal has said.
Snapdeal has been expanding aggressively through inorganic  growth. The company has bought 10 companies  in the last 7 months, the acquisition of MartMobi being the very latest one.
The e-commerce market in India is heating up with Flipkart and Snapdeal being the frontrunners in this segment. Amazon too is trying to establish its presence in the e-commerce segment in the country. The sector has been getting huge amounts of funding from Indian as well as international venture capital firms. Flipkart has also announced its plan to file for an IPO in mid 2016. Snapdeal has announced no such plan as yet.Snapdeal has been valued at $5 billion whereas Flipkart has been valued at $15 billion according to the latest valuations.
The important point to note is that none of these big e-commerce firms have been able to make any profits as of now.
Snapdeal  was started by Kunal Bahl, a Wharton graduate as part of the dual degree M&T Engineering and Business program at Penn, and Rohit Bansal, an alumnus of IIT Delhi in February 2010.
Snapdeal has, so far, raised more than USD one billion, including funding from telecom giant Softbank (about Rs 3,762 crore) and Tata Group Chairman Emeritus Ratan Tata (personal investment).