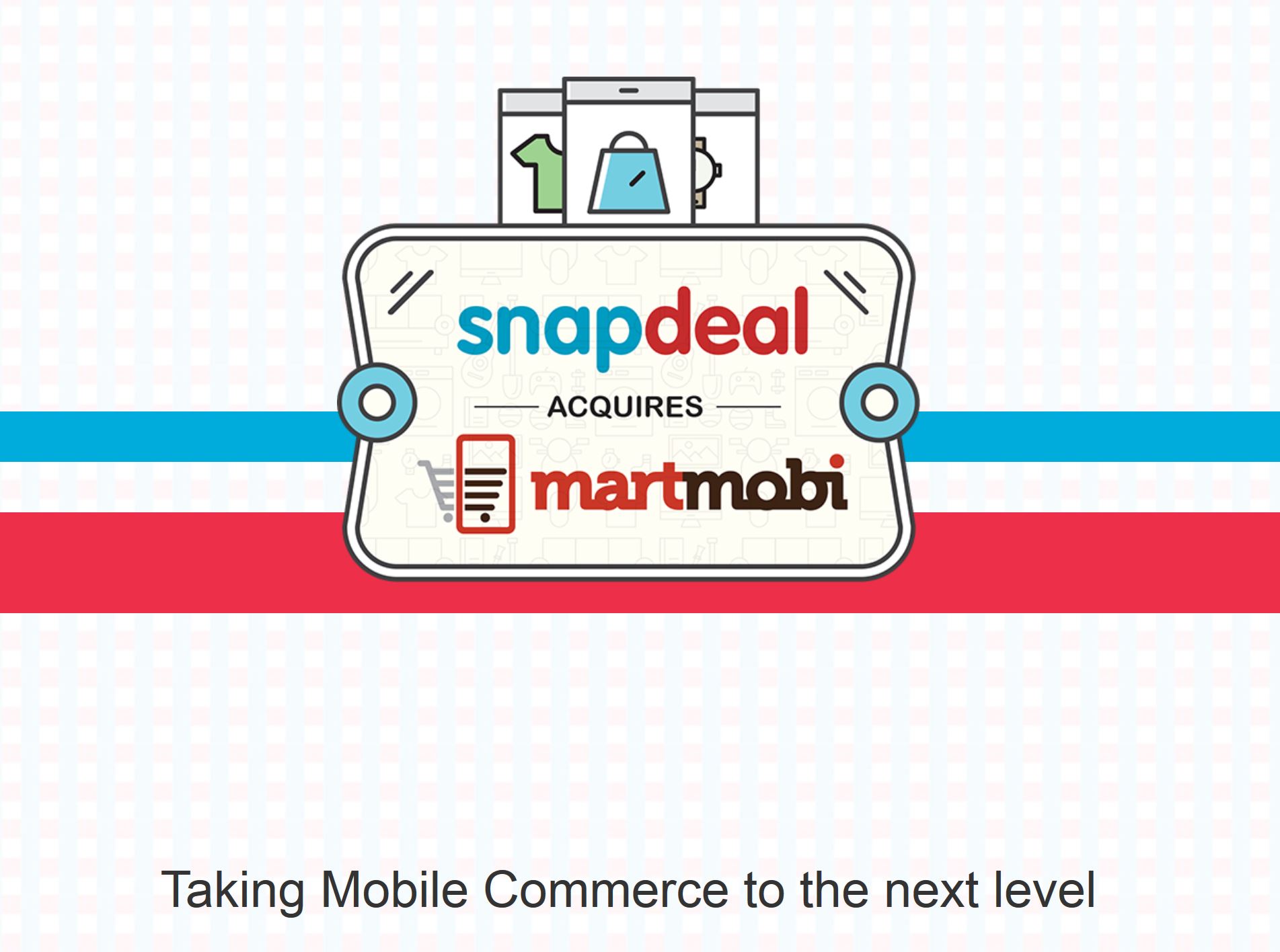 New Delhi, 25th May 2015 : Snapdeal, one of India's biggest e-commerce companies has acquired Hyderabad based MartMobi for an undisclosed amount. This acquisition will help Snapdeal strengthen its mobile platform for merchant partners.
MartMobi  is founded by Pramod Nair and Satya Krishna Ganni and creates mobile sites and apps for e-commerce stores, small and medium-sized businesses.
"We are focusing on mobile platform as about 75 per cent of orders are coming from mobiles-based devices. On the merchant side too, we are witnessing similar trends. The MartMobi team is a great addition as it will help strengthen the platform for sellers," Snapdeal co-founder and COO Rohit Bansal told PTI.
MartMobi was founded in 2013 by Pramod Nair and Satya Krishna Ganni and is headquartered in Chicago. The company's platform enables the world's leading eCommerce sites, Brands, Retailers to go instant mobile and tablet across all existing mobile platforms, enable seamless connectivity with their existing back-end systems, manage their own brand identity and all of this without the need to single line of code.With offices in US, India, MartMobi provides wide reach with right local service and support across the globe. The company is said to be a 15 member team and has approximately 150 customers.
The focus on mobile in the Indian startup ecosystem seems to be quite clear. Knowing that mobile is surely the future of e-commerce, companies have starting building their capabilities in this space.Flipkart, Snapdeal's biggest competitor, has decided to go the mobile only way in about a years time.The e-commerce wars in India are surely heating up and mobiles seem to be the newest way ahead for these companies.
Snapdeal  was started by Kunal Bahl, a Wharton graduate as part of the dual degree M&T Engineering and Business program at Penn, and Rohit Bansal, an alumnus of IIT Delhi in February 2010.
Comments
comments