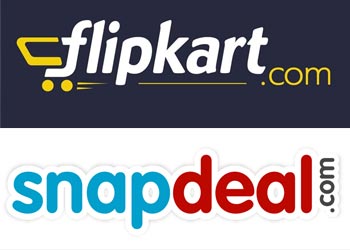 As the e-commerce wars in the country continue to intensify ! In the latest round of war, senior officials of Snapdeal have told Business Standard that Snapdeal is aiming to surpass rival Flipkart's gross merchandise value (GMV) by the end of this year. Snapdeal is targeting $10 billion (about Rs 62,000 crore) in GMV by the end of 2015. A few days ago Techstory.in had reported that India's largest online retailer, Flipkart is planning to double the total value of goods it sells to reach $8 billion in 2015.
Snapdeals current GVM is reported at $2 billion.  The company will therefore be increasing their GVM 5 times by December 2015.
In the ecommerce industry, the companies usually do not report their revenues. GVM which is the total sales value of the merchandise sold through the marketplace in a period is used to understand the financial health of the company.Revenues are usually a small proportion of GMV.
Snapdeal  was started by Kunal Bahl, a Wharton graduate as part of the dual degree M&T Engineering and Business program at Penn, and Rohit Bansal, an alumnus of IIT Delhi in February 2010.
Till now Snapdeal has raise $1 Billion in total, most of which has happened in 2014.
Comments
comments