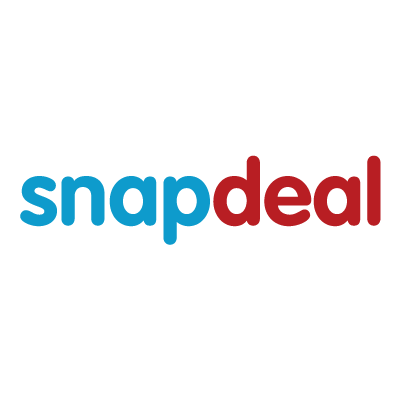 New Delhi, Oct 6 (PTI) E-commerce major Snapdeal today said it aims to help sellers raise about Rs 1,000 crore in loans through its 'Capital Assist' initiative.
Launched in August last year, Capital Assist helps sellers meet their working capital requirement as they scale their businesses on the Snapdeal marketplace platform.
NBFCs and banks like Axis Bank, ICICI Bank, HDFC Bank, RBL, Religare and L&T Finance are part of this initiative.
"We have already helped sellers secure Rs 200 crore in loans through Capital Assist. By March 2016, we aim to take this to Rs 1,000 crore," Snapdeal co-founder and CEO Kunal Bahl told reporters here.
Snapdeal, which has about two lakh sellers onboard, had earlier said it aims to empower over 1,000 of its sellers in the next one year through this platform and extend the network to 25 banks and NBFCs by end of this year.
Snapdeal, which competes with the likes of Flipkart and Amazon, has also launched a report in partnership with KPMG to highlight the importance of the e-commerce sector for growth of the small and medium enterprises (SMEs) in India.
The study, titled 'Impact of Ecommerce on SMEs in India', also identified gaps in the ecosystem that need to be plugged to facilitate adoption of e-commerce by SMEs.
The report found 85 per cent of the SMEs surveyed, who had adopted e-commerce, believed that it is a cost effective medium to grow sales.
Also, SMEs using internet for business saw 51 per cent higher revenues and 49 per cent more profit.
About 73 per cent SMEs felt that e-commerce enables them to understand their markets better and 46 per cent said they saw increase in business through listings on online marketplaces.
"eCommerce-enabled SMEs also reported 60-80 per cent reduction in distribution, marketing and sales spend to get incremental business," the report said.
However, there are challenges as well.
"A major challenge is the lack of awareness. A large number of SMEs in India are unaware of the potential benefits of e-commerce primarily due to lack of exposure to IT products and services and the e-commerce ecosystem as a whole," KPMG India CEO Richard Rekhy said.
The other major challenge is inadequate financing, he added.
"Approximately 41 per cent of SMEs in India do not have access to bank loans or other products offered by financial institutions, with a financing gap of more than Rs 2.93 trillion in the SME sector," the report said.