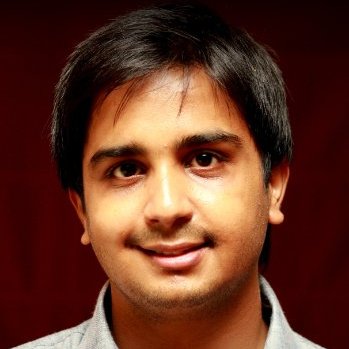 Sorav Jain is the head of echoVME, a self-funded organization which aims at delivering world class Social Media Marketing skills and expertise. In this interview with Techstory, Sorav talks about the role of digital media in transforming companies,what companies can learn from the social media mistakes of 2014 , suggests a social media strategy for startups and some Social Media Do's and Don'ts for companies.
EchoVME is hosting its second edition of eDMS (echoVME's Digital Marketing Summit 2015) on 30th January, 2015.
1. The role of digital media in transforming companies across sectors
Digital Media is the paradigm shift to how marketing was done just few years back.  Today, Digital Media has become an  organizational mandate, every vertical is embracing Social Media in some way or the other and together they are creating a
bigger picture about their company's virtual presence. Across sectors, Digital Media investment is increasing year on year and that confirms Digital Marketing budgets  will soon match or surpass the traditional marketing budget of few industry verticals at-least.
As per a research report by IMRB, the investment on ad spend has been increasing year on year online.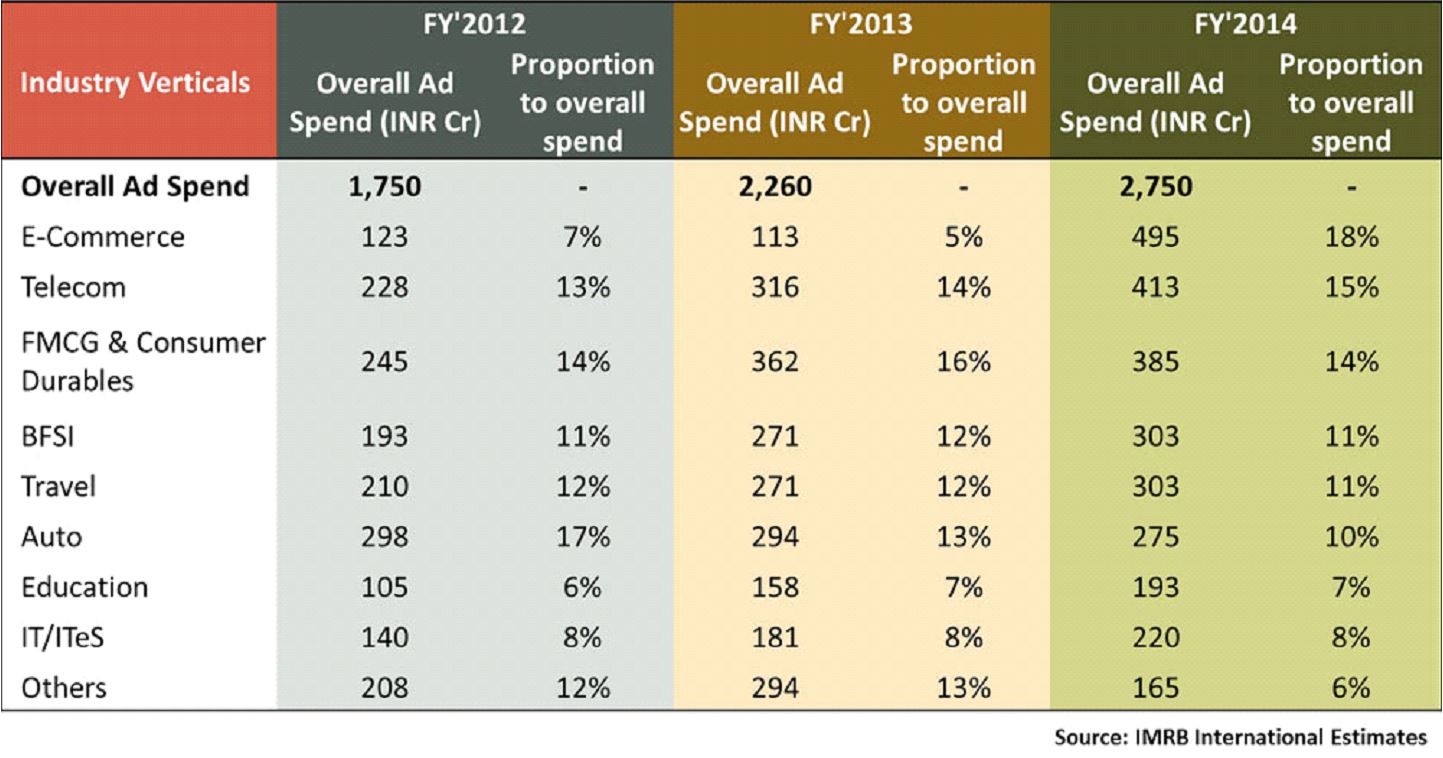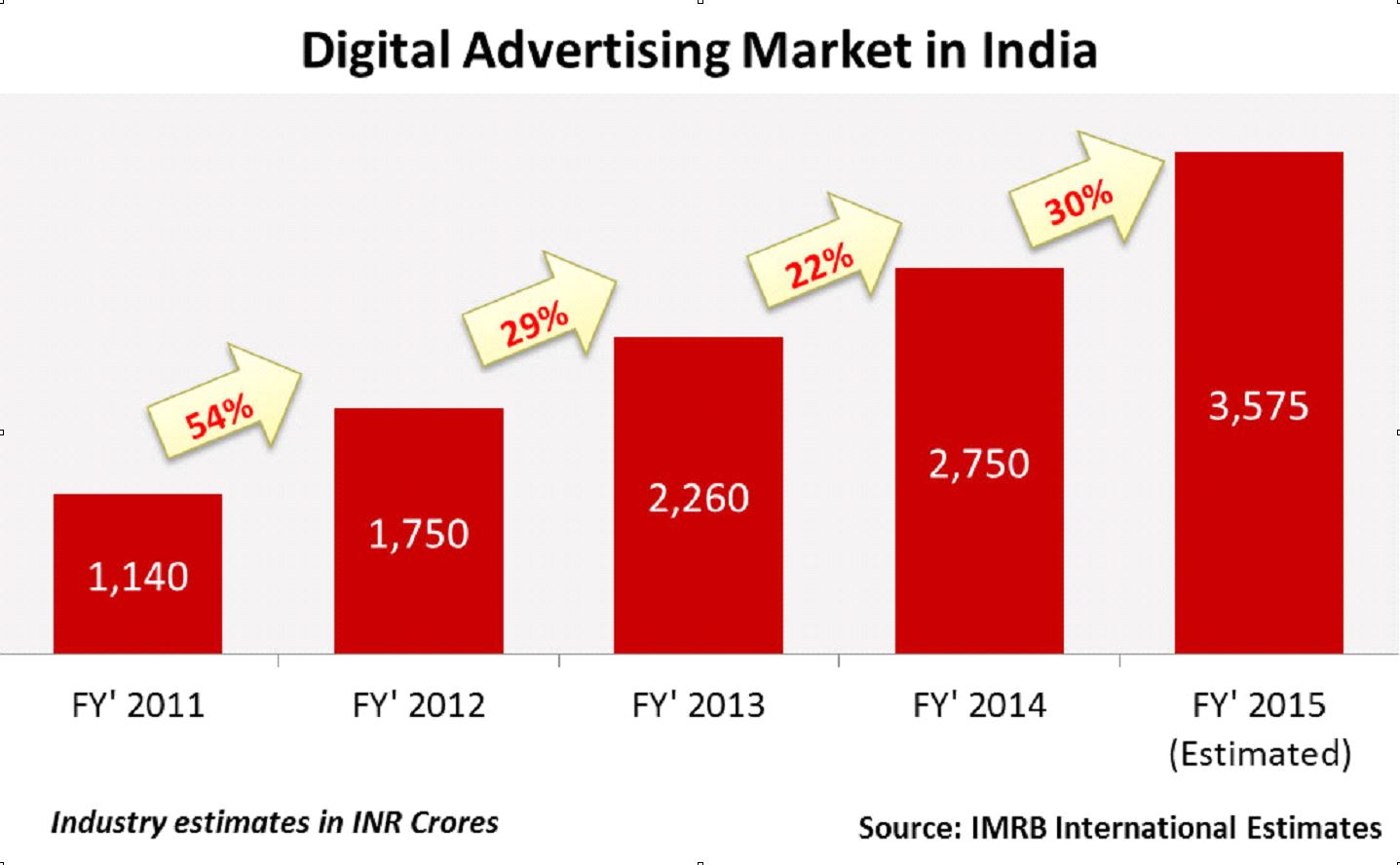 Image Source: Afaqs
There has been substantial increase in overall online advertisements budget and it is estimated that India Inc will spend about 3,575 crore in online advertisements by March 2015.
Sectors across the world have been using Digital Media from various perspectives and the most common goals are: lead generation through advertisements, brand visibility and credibility through community and content marketing, online reputation management by offering extensive customer service, customer relationship management and more. However, while FMCG take an entertaining route to engage the audience online, healthcare sector prefers to educate people, create awareness and give healthy gyan online. Processes in the verticals are same but the knowledge sharing differs.
2. What are the Social media mistakes of 2014 that companies should learn from?
– Companies should get over number of likes as decibel to evaluate the results of digital marketing investment.
– Companies should have more analytical based approach to digital marketing  and understand their customer's behavior right (all the analytical tools  clarifies what will work for their brands in the future)
Also, there are not many mistakes that we could define as yearly errors! Because, digital media is still evolving and brands are trying hands. Few things work and few  don't so we cannot call that as a mistake. It's a learning lesson.
3. Do's and Don'ts while creating a digital media strategy for start-ups
Do's:
– Startups should consider investing in blogging and SEO.
– Startups should hire creative resources to keep their digital communication strong, as credibility online is important.
– Investing in Lead Generation campaigns through online advertisements is necessary – make a suitable budget plan for the same.
– Run appropriate split strategies for advertisements across various digital platforms, you never know what would work.
– Develop relationship with online influencers and personally meet them.
– Vouch for Digital PR.
– Customer service process should be strongly integrated with Social Media.
Don'ts
– Solely concentrate on Lead generation as objective or end result of digital marketing campaign.
– Plagiaries images or content – be original.
4. What are the key social media trends for 2015
– Responsive website will evolve. People will shift from regular to responsive website.
– Advertisements on mobile will increase.
– Email marketing will die; people will invest more in re-targeting strategies.
– Blogging and Content marketing will get a priority. Invest in visuals and gif images.
– Since Facebook ads are no more cheap, influencer relationship will help brands reach to the right audience.
– Facebook community marketing will slowly fade.
– Instagram will evolve and will become more prevalent
– Read more: http://www.soravjain.com/12-social-media-digital-marketing-investment-tips-prediction-2015
5. Must-have apps for Entrepreneurs
– Evernote – makes noting down easy and can sync all your notes across the devices and comps.
– LinkedIn App – makes you maintain connections and quickly connect with people on go.
– Quickbooks – it's an excellent accounting tool. Makes your life easier and you can keep track of pending payments and have accounting on go!
About Sorav Jain:
Sorav Jain is a 27-year-old young innovator and a budding entrepreneur with qualified masters in International Marketing Management from Leeds University and an alumnus of Loyola college, Chennai. He started working at the age of 17 as SEO executive and freelance content writer. He was accorded with Best Market Research Presentation Award from Leeds University Business School. Sorav spearheads echoVME, a self-funded organization which aims at delivering world class Social Media Marketing skills and expertise, reached its zenith when it was recognized as 'The Best Social Media Agency of 2013′ by CMO Asia.