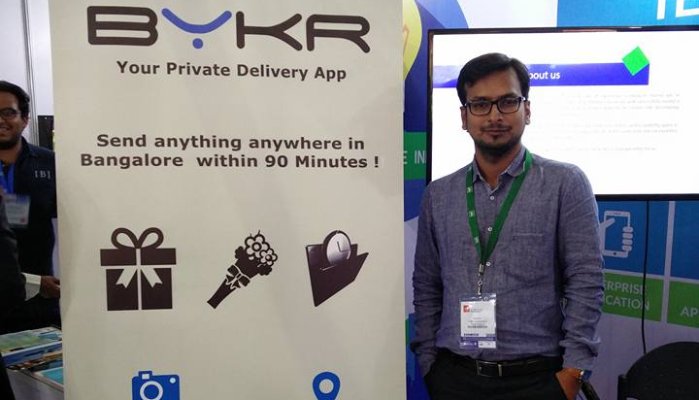 Hello everyone, first of all big congratulations to the people of Bihar on getting their youngest Deputy CM. I am confused and disturbed on whether we should be proud of having the young dynamic leaders becoming the new face of Indian Politics or be ashamed of continuing the 'illiteracy qualification standards' for years and many years.
As a social entrepreneur my sole purpose is to bring a positive impact to the people globally and we the young entrepreneurs are working super hard towards achieving our goal.
Coming from a middle class family, where financial security is important – choosing to be an entrepreneur was not easy.
A little about me
Venture 1 – 'Agriplast'
A mechanical engineer from U.P.T.U (Not IIT) – fascinated by the fact that India is an agricultural country, I chose to work bettering the situation of farmers and their existing practices.
Step 1 – Analysis of the problem – what was wrong?
Step 2 – Carving a plan, educating and convincing them. Change is always resisted!
I was a becoming farmer. Took four acre land on lease to demonstrate best of the technologies for farmers .Was a successful attempt as we grew exponentially.
Step 3 – Step taken – Newer Technologies Introduced, collaboration with companies in Israel, Europe etc. who excel in best practices
Results – Better production, more income, excellent quality, very capable irrigation methodologies & impact on thousands of farmers.
Things were going good, but government policies were a big problem – Scaling up was extremely difficult.  Slow down.
Venture 2 – 'Dalahub'
Supply chain – I believe is biggest factor to determine the success of any Business, as a farmer/business owner I always struggled to have my produce/equipment sent to market/agricultural site.
The absence of any structure in this industry motivated me to solve this business problem.
The result was – 'Standard unified rate – having it fair for the customer and the driver', demand and supply generation for vehicles, ease of availability, tracking of your goods.
I felt happy, and wished to expand the geography of its existence, scale up the business.
The risk was not just physical or emotional but financial too.
We felt the need for the government to co-operate and VC's to fund in.
Unfortunately, VCs believe that IIT/IIM degrees are your only valid certificates to intelligence or purpose, full stop.
Venture 3 – 'Bykr'
Bykr is another purposeful passion I had.
Starting after one failure was not easy, but I had to try till I succeeded.
Bykr was a courier service where deliveries are guaranteed in fastest time and effective pricing. It SAVES FUEL, TIME AND MONEY. All eco-social necessities we need.
Reasons of failure – Lack of Investors, poor industry ethics and government non-co-operation movement.
A sustained small business – 'Agriplast' and following 2 failures,loosing 25 lacks of savings – have me exhausted but my spirit isn't lost.
I will try, try again.
Work hard, work harder.
I will make the difference –to my society, a much needed one.
My only wish here is –
Better Government – that you and I choose. Having such vast experience entrepreneurs like me are struggling hard to safeguard the future of few people working for us but inexperienced people are given responsibility of millions of people.
Better Industry ethics –It defines our society.
Better decision making from VCs/Investors – Please understand that abilities and capabilities exist outside the degree as well.
Be the change you want to see in world. – Gandhiji.
About the Author: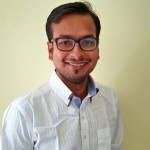 Abhishek Bhatt is currently working as the cofounder of Bykr and is residing in Bengaluru. Abhishek describes himself as An engineer by education, an entrepreneur by profession.
A problem solver by nature, a good human being by nurture. An Agriculturist by Interest, A BYKR by passion.
(Disclaimer: This is a guest article contributed on Techstory. All views expressed in the article are personal views of the author and does not necessarily reflect the views of Techstory. Techstory is not responsible or liable for the contents in this article.)