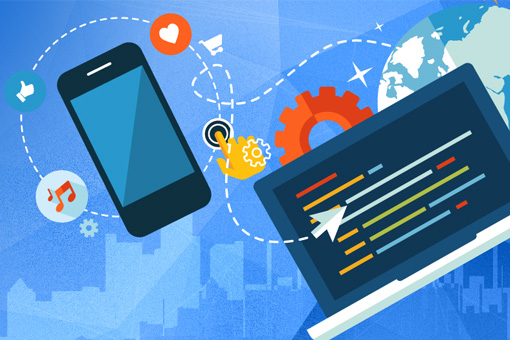 Overview of e-Gov and Digisitation in India
There is a mood of high expectation created by the early actions and successes of the Narendra Modi government and private department and industries have acutely felt the need for digitisation in the information and technology era. The seeds of a digitally connected India were sown in the early 90s and 2000s with a number of diverse but disjoint e-governance programmes. However, these resulted in limited impact on citizens. But all that just might change, as the Indian government under the leadership of Prime Minister Narendra Modi launched one of the biggest digitization programs, on a scale that has not been heard of before. In 2014, the UN placed India at the 118th slot globally out of 182 countries in the e-government rankings.
With an unprecedented mandate and a clear vision, the current government is pushing ahead the Digital India initiative, which has the potential to transform the lives of citizens across the length and breadth of the country. Digital India differs from previous efforts as it provides a combined vision and a comprehensive execution plan, bringing together various departments as well as existing and new programs that are monitored and influenced centrally by the government.
Best Practices
Digitalization is real, and a growing number of Indian companies are already reaping handsome rewards from it. Heightened awareness now needs to be backed by a real workable digitalization action plan. To avoid missing the "digital bus," numerous companies have rushed to adopt digital technologies such as social media and cloud technologies without appropriately aligning it to their broader business goals. In order to harness the digitization drive, both government run organizations and private players can employ the best practices mentioned below:
Create awareness around digitalization:
To develop this framework, companies must embrace digitalization systematically and understand what digitalization is and what advantages it offers, and foster a sense of ownership around digitalization
Helping Digital Literacy Mission to be an achievable one:
The Common Service Centres (CSCs) set up in over 100,000 locations by the government may have reported only partial success so far, but enriching them with a curriculum and methodology to give every interested citizen the skills to access and disseminate information can be the first building block
Developing comprehensive digitisation of records:
The ability to access and disseminate information needs the digital literacy mission to create capability and also the availability of all data records and information in electronic form. A massive country-wide program needs to be to put in place for this purpose
Using m-commerce and mobility platforms:
There are approx over 700 million Indians with mobile connections, the next step are to enable citizens to transact with the government via online or mobile channels. It is, thus, vital that people and processes be brought onto a common, integrated technology and services platform
Digitalize business model:
The increasing penetration of e-commerce, digital consumers has metamorphosed the business model of companies and today's digital consumers and digitized employees are constantly connected and more informed than ever. To profitably serve the growing mass of digital consumers as well as win and keep digitized talent, Indian companies must offer online channels, machines equipped with digital sensors and cloud-based software that will help businesses to generate new sources of profitable revenue
Recognizing behavioral patterns of individuals and groups:
There's a misplaced notion that technology should be able to solve complex economic and administrative problems. Valuable insights can be gained into behavioral patterns of individuals and groups, and about consumption of resources by tracking and analyzing relevant data that can incentivize new behaviors and automate other forms of infrastructure within the organization
Designing a digitalization roadmap:
It will be very critical for the Centre and state governments to ensure citizen awareness, monitor progress of implementation and ensure smooth and efficient functioning of government services. A well-integrated plan touching upon all sections of the Indian society will transform the way citizens connect with the government and other organisations
Digital Footprints in India
Over the years, many states took a lead in these digitization initiatives, viz: Karnataka, Andhra Pradesh, Maharashtra and Gujarat.
Maharashtra government has started digitisation of land records under the National Land Record Modernisation Programme which aims at ushering in the system of providing online access of land details and plugging of loopholes. Apart from bringing in transparency, digitisation would provide government with exact data on the ownership of land, which will come handy while giving a push to the process of industrialisation.
Intel launched a centre in a Telangana village under a new initiative aimed at working with the governments of various states to create a blueprint for digitisation of rural India. The first such Digital India Unnati Kendra under the initiative "Ek Kadam Unnati Ki Aur" has come up in Nadimpalle village in Mahabubnagar district. It will be used to create the framework for the Telangana model digital village. Besides providing various citizen services under the Telangana government's e-panchayat programme, the centre will provide devices, relevant local content and training for citizens thereby creating opportunities for development and empowerment.
The Director of Libraries (DoL), Gujarat has decided to digitize more than 70,000 books over the next 2-3 months and make them available online. The converted books will be the ones belonging to two state-owned libraries, the Central Library in Vadodara & the State Central Library in Gandhinagar, and the State Book Repository Centre in Mehsana town. Currently, the Director of Libraries is looking for a service provider to scan the books and convert them into PDFs, to disable unauthorised copying of texts online.
The Indian government had launched an open repository for school education called National Repository of Open Educational Resources (NROER), which offers concept maps, videos, audio clips, audio books, multimedia, learning objects, photographs, diagrams, charts, articles, wikipages and textbooks for all grades in multiple languages. The HRD Ministry recently claimed that the NROER portal had received over 45 lakh hits from 71,447 unique visitors, and that it has 13,773 registered users and contributors of e-content.
E-governance framework across geographies
E-governance capabilities of a nation are measured the world over by the UN e-government survey rankings. According to a research report, in the United States of America, approx 90% of the citizens use websites as the primary method of interacting with the government and 75% prefer to complete government transactions online.
The United Nations, in 2013, declared Estonia as having the decade's best e-government content. Estonia introduced a public online system for filing taxes in 2000 which allows citizens to file taxes in 5 minutes. Citizens can store information on cloud-based public servers which can be accessed remotely. This allows citizens to store all sorts of personal information online, including medical information such as X-rays. It introduced a digital identification card in 200216 which is an all-purpose identification document for its citizens, and allows them to vote, open a business, etc. This has enabled Estonia to eliminate paper-based transactions, saving them 2% of their annual GDP17. Savings of 2% of annual GDP for India would mean a saving of approximately Rs. 2,500 billion, which can then be utilized for public welfare, civic infrastructure and industrial growth, among other things. (Source-Deloitte and ASSOCHAM E-governance and Digital India Empowering Indian Citizens Through Technology)
India is seeing a dramatic growth in the number of online transactions involving citizens and the government. The number of such e-transactions has grown by approx more than 200% in 2 years: from 840 million in 2013 to 2580 million in 2015.
The way forward for Digitized e-Gov in India
To realize the vision of promoting inclusive growth through empowerment of citizens, it is important to reach out to citizens in the remotest of locations and make them part of India's growth story. In just the next few years, various components of the digital ecosystem in India—including the digitized consumer, generation of digital data volumes, e-commerce and tech-savvy talent pools— are expected to mature. Digitalization is therefore a near-term strategic imperative for large businesses in India. In addition to improving e-governance, Digital India will likely create new avenues and platforms for information-for-all services, as well as bolster electronics manufacturing industries and create a slew of IT jobs. Government ministries and departments will be responsible for deploying their individual information and communication technology (ICT) projects in the areas of healthcare, education and judicial services. India truly stands poised for a tryst with a digital destiny. This is the reality of a dream in the making; a digital dream built with bit and bytes.
About the Author: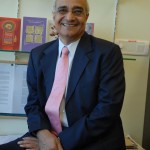 LC Singh is the Vice Chairman and CEO of Nihilent, a global consulting headquartered at Pune, India. Singh founded Nihilent Technologies in the year 2000.
(Disclaimer: This is a guest article contributed on Techstory. Techstory is not responsible or liable for any contents in this article.)