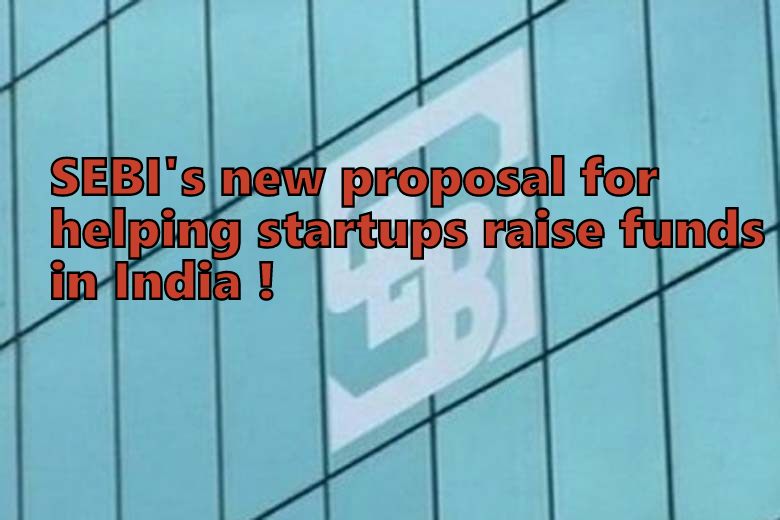 "Many new technology companies have several issues in listing themselves within country and are exploring overseas listing," SEBI Chairman U K Sinha said at the 6th Capital Markets Summit organized by The Confederation of Indian Industry (CII) last month.  He further added that SEBI is planning to come out with the discussion paper and regulations for start-up companies by June to allow such companies to list within the country and raise funds.
The issue came under consideration by Security and Exchange Board of India (SEBI) when concerns about critically low amount of funds being raised by start-ups within India leading these startups to register abroad were raised.
The securities market regulator SEBI recently proposed an alternate capital raising platform to help startups and entrepreneurs raise funds within India and stop their flight to overseas markets. "We need to carve out certain set of rules. We may provide startups relaxation in profitability as these companies work on specific business model," Sinha said.  SEBI has proposed a  'separate platform' to allow startups to list in the country.
Under SEBI's new proposal aimed at raising money within the country, companies which are in the area of software product development, e-commerce and new-age companies having innovative business models will be able to access the alternate capital raising platform.
The new platform would provide them with more visibility to potential investors and makes the entire process of fund raising far more organized. However, on account of the risk involved in investing in such companies, retail investors would be restricted from making any investment in such companies.
SEBI said that it is looking forward to allow capital raising with certain modifications which may include relaxation on of fundraising restrictions, minimum investment from certain category of investors, etcetera.  It has proposed to make provisions to have a uniform six-month share lock-in post issue for those listing in the platform in comparison with conventional three-year period.
Another important relaxation may come in terms of the minimum trading lot to be Rs 5 lakh while the minimum initial investment to be Rs 10 lakh, hinting that platform would be only open to investors with larger investment appetite.
The discussion paper also contains information about categorization of investors:
Qualified institutional buyers (QIB) which would include family trusts and institutional investors
Non-institutional investors (NII)
The alternate platform is being seen as a new channel for family trusts to participate in fund raising activities provided they register themselves under AIF norms.
Moreover, no person (individually or collectively) would be allowed to hold 25 per cent or more of the pre-issue share capital.
Well, the content of the discussion paper has been made public for consideration and SEBI has asked for comments on the proposal by April 20 this year.
Link for the full proposal: http://www.sebi.gov.in/cms/sebi_data/attachdocs/1427713523817.pdf
Comments
comments