The biggest dilemma startups face is in choosing what to be. The question arises on what kind of registration the entity is going to undertake, should it be a private limited or a limited liability partnership (LLP)?  This decision is so crucial, since it will ultimately set the pace of the ownership and the management of your business. From a legal perspective, this choice is all the more important as it also sets the tone for other business dealings, tax and compliance registrations.
Private limited companies tend to be the first choice for many new entrepreneurs, since it has a greater applicability, compared to most others, in the business world. However, that being said, LLPs have constantly been growing in number since the very introduction of this framework back in 2008. An interesting fact to note is that this format should ideally be more popular right now, that it actually is. The reason for this is because it, quite simply, offers most of the benefits of a private limited firm, without any of the downsides of a partnership firm.
One might argue that since private limited companies clearly distinguish between the directors and the shareholders of a company that it makes it easier to obtain funding. Although now, in today's scenario, a lot of new startups exist in the digital world, meaning it is not that necessary for them to raise funding immediately.  Also, while registering a private limited company may be far quicker than registering an LLP, it also has a much higher cost attached to it, and once done, it is an absolute requirement to continuously pay a fee to comply with regulations of the MCA. With today's abundance of solutions available online, there are legal service providers that are available to quicken the process of registration. This effectively takes the burden off the entrepreneur to wait for the registration but does still provide the advantage to allow for their funds to be available in order to better allocate it elsewhere.
Seemingly this is why a startup should ideally truly consider registering as an LLP over a private company because it offers limited liability, many tax breaks apart from being cheaper to run and maintain, whilst maintaining credibility, in that it can be registered with the Ministry of Corporate Affairs (MCA). When all is said and done, the main factors that every entrepreneur should have a long, hard look at is; the readiness to bear legal fees, who the promoters are, who will contribute the capital, what the funding requirement will be and the restrictions on growth (as oftentimes an LLP cannot be converted to a private or public limited company).  Depending on these answers, the entrepreneur will know which type of registration the entity will undertake.
The fact that there is no dearth of help available online, there are also many online legal service providers that can do all of this work for an entrepreneur at a minimal cost. This is even supplemented by the existence of EMIs to purchase these services. So for entrepreneurs looking to start their own ventures, due and diligent research on the kind of incorporation, as well as they way they will go about in procuring this legal paperwork is as important as the very concept of the startup itself!
(Disclaimer: This is a guest post submitted on Techstory by the mentioned authors.All the contents and images in the article have been provided to Techstory by the authors of the article. Techstory is not responsible or liable for any content in this article.)
Image Credits: estartups.co.in
About The Author: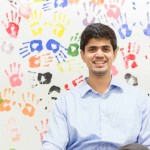 Hrishikesh Datar, Founder and Chief Executing Officer at Vakilsearch, from National Law School, Bangalore, leads the company's business from the helm. His insights about the business and his in-depth knowledge of the industry contribute extensively to the strategic vision of the company. So appreciated was his idea of online legal assistance that CNBC TV18 featured Vakilsearch on its longest running entrepreneurial show, Young Turks. As part of the long term plan, Hrishikesh is constantly trying to identify the next innovation in legal professional service delivery. With unbound support from the team, Hrishikesh has taken on the challenge of building a billion dollar company in India which aims to change the way consumers in India view legal professional services.