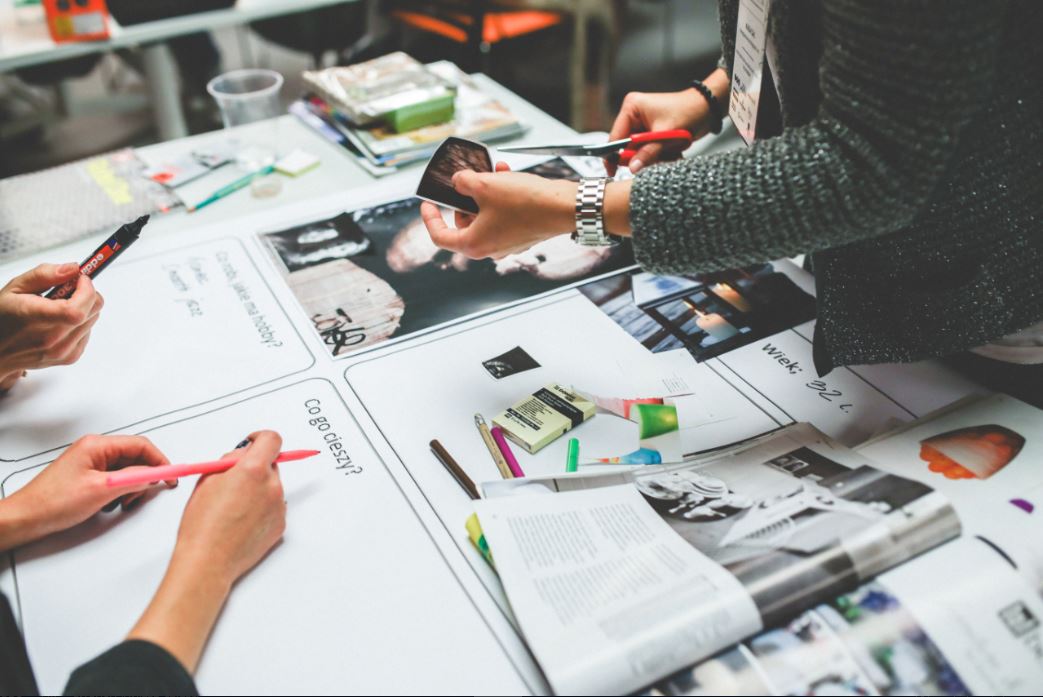 Launched a startup with a brilliant business idea and want to spread the word out to the world? But, there is a little problem and that is lack of marketing budget, bandwidth and time.
The above situation is not only your story, it's a true story of many bootstrapped startups and our answer to this problem is "Go Social". Use Social Media platforms to tell your story to the world.
With the help of Social Media startups can achieve their marketing goals within a limited budget and by spending comparatively less time. But, they definitely cannot go without a setting a proper plan and pre-defined objectives.
Here, we have some really simple & affordable tips for startups to start their Social Media activities!
1. Put your Social Media strategy in place even before you make accounts
Yes, you read it right. You need to chalk out a proper strategy before creating accounts on various social media platforms. You just cannot go out & post random things. In order to prepare a strategy you will have to find the "hook". You will have to understand, what customers are looking and how you are going to sell your product differently.
2. Chose the right platforms
There are thousands of social media platforms and one cannot be present everywhere. It is best to select few right platforms for your business, based on your social media strategy. Not having accounts everywhere is better than inactive accounts.
For example, any startup related to housing & interiors cannot focus on Linkedin because it won't get customers from Linkedin whereas any education or software related startup will focus more on linkedin.
3. Research is must
Sometimes, reading & research is boring, time consuming. But, nothing can be done on Social Media platforms without a well directed research. Content is still the king & research is extremely important to get the perfect content. You need to be really sure of the content to be posted on Social Media.
Remember, it's not only about you; it's also about what customer wants. Do not just go with self promotions; keep posting some general stuff as well. There should be a combination of 80% general content & 20% self promotional content.
Related Read: Claimer: Social Media Isn't A Replacement For Traditional Media !
4. Prepare the posts & schedule them
Done with the research? Now, start working on the content of the posts. Prepare the posts for all the platforms.  You cannot be omnipresent, so you will have to schedule the posts. Use some social media tools to schedule & be ready with at least one week's posts.
But, there should be things which will require your immediate attention & you have to post them live, so be ready for that as well.
5. Engage the customers
Scheduled the posts and your job is done? No, that's so not true. Social Media is a way you interact with your followers, who can be your future customers.
Startups should be really proactive, when it comes to customer engagement . Re-tweet them, share their posts, send reply to their comments and create some small contests to engage them. Never be afraid of Social Media confrontations. It is a part of the deal, the more you will interact, the more you will be valued.
6. Analysis is the key
Must have read principles of management which says, after planning & implementation, you should measure the results as well. This is also applicable in Social Media marketing. You must work on analysis part as well, to understand the RoI of the money and hard work you have been doing.
These days most of the platforms have their own insights but you can also chose some general websites like Hootsuite, Hubspot or Social Bro to measure the impact of your social media.
7. Re evaluate the strategy & give it a twist, if needed
Results of analysis can be brilliant or can be devastating.  But, there is nothing to worry; you can always make some changes in your social media strategy. It might be possible, that strategy is perfect but the content is not up to the mark. You can improve that too. Because you know, no one can ever be perfect and especially for the first time.
Related Read: How To Handle Sales And Marketing?
There is always a scope of improvement. If needed, give a little twist to your strategy or may be put more efforts in improving the quality of content.
Bottom line
Social media is all about thinking out of the box, being proactive & consistent and engaging the customers in the best way. So, apply the theory but don't be afraid to try something new. 
Go ahead, use these tips, do the brainstorming and give a head start to your business with Social Media platforms.
(Disclaimer: This is a guest post submitted on Techstory by the mentioned authors. All the contents  in the article have been provided to Techstory by the authors of the article. Techstory is not responsible or liable for any content in this article)