On Thursday, Stitch Fix founder Katrina Lake told its workforce the company will be slacking 20 per cent of its salaried employees and she will reassume her post as CEO as the fledgling apparel company continues to grapple with low sales, a dwindling customer base, and a reduced market cap. The brand's current CEO, Elizabeth Spaulding, who joined the company as president in 2020 and took over as CEO in August 2021, will be stepping down effective immediately, Lake said. Stitch Fix's Salt Lake City distribution center, which has been open for just over a year, will also be shuttering. Around 150 employees at that center will also be slacked off.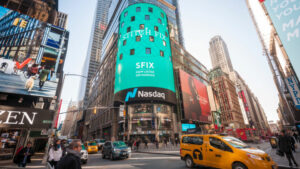 Coerced to take sudden action, Stitch Fix is trying to put itself in a better financial position by cutting costs and looking for new leadership. The apparel retailer has been challenged by a decline in subscribers for its curated boxes, which are core to the business. A direct-buy option, introduced during Spaulding's tenure, failed to drive the uptick in sales and new subscribers that Stitch Fix envisioned for the program. With consumer confidence wavering and a recession seemingly likely, Stitch Fix and other businesses like it are going to have to find unique and creative ways to entice shoppers to spend on discretionary items like new clothes. It's now up to the company's founder, who helped lead its growth, to get Stitch Fix back on the right path.
Lake plans to "serve in an interim capacity for six months or until her successor is appointed, unless otherwise agreed by Ms. Lake and the Board of Directors." Stitch Fix's stock is currently trading at roughly $4 per share. During its peak, in January 2021, shares were trading at more than $96 apiece.
Reported in 2017 by WSJ, Lake has long been listed as Stitch Fix's sole founder, a footnote in one of Stitch Fix's pre-IPO regulatory filings named a co-founder, Erin Morrison Flynn, who sued Lake and eventually settled with her.
According to a lawsuit filed in the Superior Court of California in 2012 by Flynn, the couple started the company, originally called Rack Habit, in October 2010; by 2012, as per the lawsuit, their relationship deteriorated after Lake allegedly asked Flynn to give up some of her ownership to distribute the shares among new employees.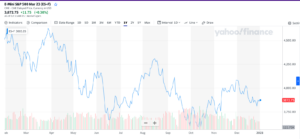 "I will step in as interim CEO and lead the search process for our next CEO," Lake said. said thursday, "Despite the challenging moment we are in right now, the board and I still believe deeply in the Stitch Fix business, mission and vision."
Shares of the company increased by about 9% on Thursday following the announcements, taking its market cap to about $386 million. Shares closed at $3.50, up more than 9%.
Stitch Fix, which sells curated boxes of clothing on a subscription basis, won big after consumers stuck at home during the Covid pandemic, newly flush with cash availed the service to update their wardrobes. But as shoppers returned to the world, sales plummeted and the new gimmicks spearheaded by Spaulding failed.