Suhail Sameer, CEO of Bharatpe has dropped out from his position. BharatPe was founded on 20th march,2018. Suhail Sameer became the CEO of Bharatpe in august 2021. BharatPe is India's leading merchant payment company. It helps merchants accept payments from customers for free. The Company offers investments, insurance, and other financial services. The company gained popularity when it introduced all-in-one QR for easy digital payments. It helped customers as well as merchants to easily use digital methods for payment, with the introduction of all-in-one QR, merchants did not need to gather all the QRs of different apps such as Paytm, phonepe, etc. instead they just needed one QR for the payment. Although BharatPe did not initiate the digital payment, it definitely gave a kick to digital payments, also it has helped us to move cashless and digital.
 History Of Suhail Sameer
Suhail Sameer before becoming the chief executive officer and president of Bharatpe was the founding managing director of CESC ventures, where he built out the modern ayurveda (Dr. Vaidya's) and healthy snack. He also had invested in one of the appreciable companies of natural beauty "Mama earth". He also holds a degree of master's in business administration from the Indian Institute of Management and a degree from the Delhi college of engineering.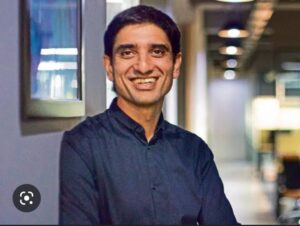 Suhail Sameer has been supervising the company after one of his co-founders Ashneer Grover allegedly stepped out from the company due to allegations against him about using the company's funds inappropriately. As per the Business Standard report, Suhail Sameer has quit his post and will overtake the position of strategic Advisor from January 7. Today, Ashneer Grover posted a tweet about resigning of Sameer as the CEO of the company saying that: a poem for the start of 2023;' Chala Gaya Suhail Sameer-he was a nalla! Shashvat- why don't you man up and sambhalo the galla . As per reports Nalin Negi has been appointed as the interim CEO of the company.
Ashneer Grover's Controversy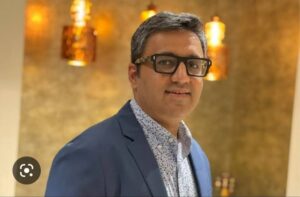 The company was regularly in the news when one of the co-founders of BharatPe, Ashneer Grover was sued by the company for misusing the company's funds inappropriately. Grover and his wife were sued in civil and criminal cases by the company. BharatPe created an investigation team to investigate the case. The company demands 88 crores from Ashneer Grover and his wife as compensation for their loss. Grover and his wife have moved away from the decisions of the company till further investigation. Madhuri Grover has also been suited by the company in the case of creating fake invoices with help of her brother. The next hearing of the case is expected to be on January 9. however, Grover has stepped back from the company and he has also filed a case against the company as BharatPe decides to freeze 5% shares of Grover's shares.