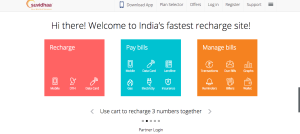 New Delhi, Sep 15 (PTI) : Payments services major Suvidha Infoserve today acquired AasaanPay, the first Indian mPOS (mobile Point Of Sale) platform that was developed at the IIIT Hyderabad Campus.
The mPOS technology enables debit or credit card transactions and cash withdrawal on the spot or on the move using mobile phones and helps reduce the cost of merchant touch points.
Suvidha Infoserve, a USD 1.5 billion entity, said it plans to leverage the mPOS technology for tapping the utilisation of over 15 crore cards issued under the JanDhan Yojana by the government and another 50 crore debit cards issued by various banks.
Suvidha was founded by Mumbai-based entrepreneur Paresh Rajde in 2007 with angel funding by construction tycoon Shapoorji Pallonji Mistry. Its investors include Norvest Ventures Partners, World Bank Group's International Finance Corp, Mitsui & Co and Reliance Capital.
As part of the deal, whose size was not disclosed, Hyderabad-based AasaanPay's core technology team, led by Chief Technology Officer Pruthvi Sabbu, would shift to Suvidha.
Suvidha said the acquisition will fast track its plans to penetrate small merchants and tap bottom of pyramid customers, while taking the card-based transaction size to Rs 500 crore per month from Rs 15 crore currently.
A latest report from Bank of America Merrill Lynch said yesterday that mobile payments business in India is expected to grow 200 times in seven years to over USD 3 trillion. In this time period, the mobile payments will account for 10 per cent of the total payments in India which was just 0.1 per cent in financial year 2014-15.
Commenting on the deal, Suvidha Founder Paresh Rajde said, "We have been exploring several ideas to tap the 15 crore cards issued under Jandhan Yojana and enhance the card acceptance ecosystem… this technology acquisition will accelerate our merchant acquiring capabilities several times.
"Our technology will also find synergies for rapid expansion of new payment bank license holders."
Suvidha has already have partnered with Axis Bank for launching India's first Aadhar based e-KYC Prepaid card and for the mPOS with State Bank of India (SBI), he added.
AasaanPay was started by a team consisting of Sainath Gupta, Pruthvi Sabbu and Shashank Sahni in 2011, while Srikanth Chakkilam funded the venture in its initial days.
"Mobile is the next step in evolution of payments in India. Our technology will enable merchants to accept card payments and Cash@POS services in a hassle free way on their smart phone with the help of a card," Gupta said.
Suvidhaa is India's largest payment management company with 80,000 retail touch points across the country.