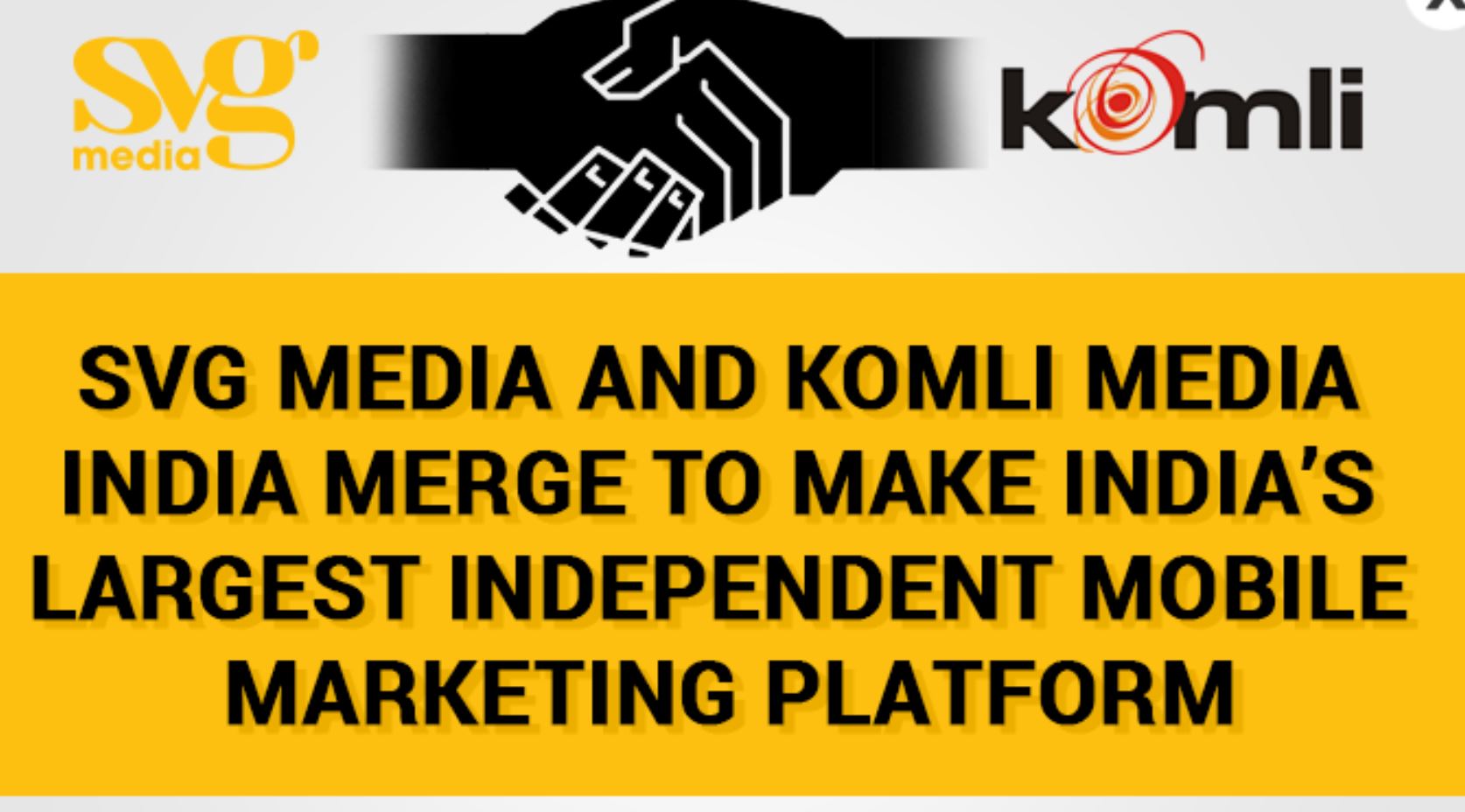 New Delhi, Aug 27 (PTI) : Digital media platform SVG Media today said it is merging Komli Media's India media business and global brand rights with itself to create India's largest mobile marketing company.
The combined entity will have a combined share of 60 per cent of digital ad-tech spends in India, and a reach of over 150 million Indian Internet users across all screens, it said in a statement.
Under the terms of the deal, Komli India will function independently alongside existing SVG Media group businesses: Tyroo Technologies, DGM, and SeventyNine; while SVG Media will serve as an umbrella company, it added.
SVG Media, through its operating brands, will now have operations in India, Indonesia, Middle East, Singapore, Japan, Beijing and Australia.
"As a combined entity, the new SVG Media group's consolidated India revenues stand at over USD 50 million," it said.
RevX, the mobile remarketing unit recently spun out of Komli Media expanding from India to global markets, will continue to operate as a standalone company that is unrelated to this merger.
"Our vision is to be the most valued digital marketing platform for the high growth Asian mobile commerce industry. With Komli's addition, our advertisers will also get highest reach in social media," SVG Media founder and CEO Manish Vij said.
SVG is working hard to be the first billion dollar digital marketing platform from India, he added.