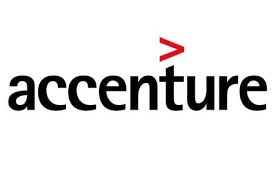 NEW YORK; August 27, 2015 – Accenture (NYSE: ACN) is positioned in the "Leaders" quadrant of independent analyst firm Gartner Inc.'s recent report, "Magic Quadrant for Finance and AccountingBPO." This is the sixth consecutive report in which Accenture has been named a Leader.This Magic Quadrant evaluates vendor capabilities in the comprehensive F&A business process outsourcing market among 20 providers.
Gartner said, "Leaders are performing well today, both with a clear vision of market direction and by actively building competencies to sustain their Leaders position in the market. The comprehensive F&A BPO players in this quadrant generally share superior market understanding, and they have a global client base, an extensive network of well-distributed and highly populated global delivery centers catering to multiple languages, a good balance of transactional and high-end F&A BPO delivery, and innovative well-communicated and marketed sales offerings. They have a superior understanding of client needs and of current market conditions and they are actively building competencies to sustain their leadership position in the F&A BPO market across multiple regions."
"We are proud to be recognized by Gartner as a Leader in F&A BPO for the sixth consecutive report, which we believe demonstrates our ability to provide end-to-end finance transformation at scale to our global clients," said Mike Salvino, group chief executive of Accenture Operations. "Building on more than 20 years of F&A BPO experience, we continue to leverage our strong analytics skills, automation capabilities and industry expertise to drive better business outcomes for clients, helping them achieve competitive advantage."
Accenture's approximately 20,000 F&A BPO professionals work with clients across 150 countries in 40 industries and more than 40 languages to provide individual F&A BPO services, as well as end-to-end F&A BPO services as part of a transformational approach. Accenture's F&A BPO services are delivered from more than 25 delivery locations and centers of excellence and are supported by a team of more than 3,000 BPO business advisors who are solely focused on providing predictive modeling, analytics, and business insights to clients.
The Gartner Magic Quadrant for Finance and Accounting BPO report can be accessed here.