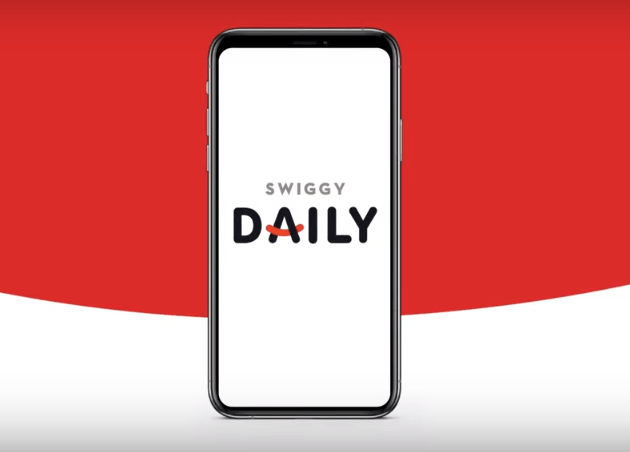 03 June 2019, India:
Swiggy has announced the launched the subscription based meal app Swiggy Daily. Swiggy will give consumers access to a variety of simple homestyle meals prepared by home chefs, tiffin service providers and organised vendors.
Users can use the app to pre-order single meals or subscribe to a 3-day, 7-day or 30-day plan. Users can also pause, switch or cancel the plans.
Users can also choose to top-up a meal with add-ons like beverages, sweets, raita, roti or rice. The meals range from Rs. 50 to Rs 150 with zero delivery fee.
With a daily changing menu of simple homestyle meals for lunch and dinner across veg and non-veg dishes, the app will list over 30 options for every meal.
Swiggy Daily has been launched in Gurugram. The service will expand to Bangalore and Mumbai in the coming months, the company said.
Sriharsha Majety, CEO, Swiggy, said, "In less than five years, Swiggy has redefined food delivery in the country and made it mainstream by offering the widest choice of restaurants and layering it with reliable and fast deliveries. As we worked on various initiatives like Swiggy POP and SUPER to make food ordering more convenient and cost-effective, we realised that there is a growing demand for quality and affordable everyday meals."
Sriharsha Majety, added, "With a mix of organised vendors and home chefs, Swiggy Daily will cater to this latent demand for homestyle meals that are an affordable, long-term solution for our daily food needs."
Alok Jain, Entrepreneur in Residence at Swiggy, said, "The daily meal subscription market in India is highly unorganized with multiple tiffin services and home chefs operating independently with the help of local chat groups and word of mouth. Daily is the first homestyle hyperlocal food subscription service in the country that will offer a world-class platform to these food service providers and help solve the key issues of discovery, flexibility and taste fatigue."
The company said that they have put together a robust checklist while onboarding new vendors on Daily o ensure consistency in quality and service.
They will be subject to a mix of quantitative and qualitative hygiene checks from both internal and accredited third-party vendors to ensure consumers are worry-free about the food they consume every day.
(Image – Swiggy)
Comments
comments