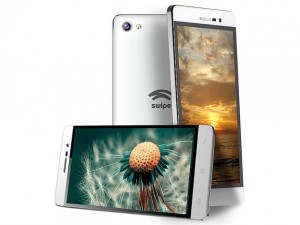 June 06, 2016: Swipe Technologies, Pune-based device vendor aims to reach $100 million in revenues over the next two years as it expands its product portfolio.
The Kalaari Capital-funded company, which today launched its new handset 'Elite Plus' priced at Rs 6,999, had clocked close to $45 million in revenues last fiscal.
Swipe Technologies founder and CEO Shripal Gandhi told, "We continuously seek feedback from the mobile phone users on their desired features and incorporate them in our new offerings. This has helped us become a popular brand among the youth… In the next two years, we are looking at revenues of $100 million."
He added that online sales account for over 50 per cent of its volumes. Swipe has previously launched three devices under 'Elite', its online-only brand.
Gandhi said the company expects to sell about 2 lakh units of 4G-enabled Elite Plus in the next four months.
Elite Plus features a 5-inch display, Qualcomm Snapdragon octacore processor, 2GB RAM, 16GB internal memory (expandable upto 64GB), 13 MP rear and 8MP front camera and 3,050 mAh battery.
Image Source: andrioddevices.com
Comments
comments