The global market size for crowd funding vaulted from $6.1 Billion in 2013 to $34 Billion in 2015. The ideas charities segment is a $10 Billion segment out of the $34 Billion global market. It has been predicted that by 2025, the global crowd funding market will grow to $ 90 Billion.
The crowdfunding market statistics states that India had spent over 40,000 crores on charity and a sector wise compilation suggests that the corporate social responsibility activities has been over 15,000 crores and only around 1000 crores has been spent on ideas and innovations.
Fueling The Dream
For 24 years, Ranganath Thota had been in the corporate working across India, China and Asia and all he ever dreamt was to make a difference and that his impact should transform the lives of many. In the long run, a dream of this magnitude might not become reality with one person's efforts but requires fuel support from a huge crowd and thus he founded FuelADream.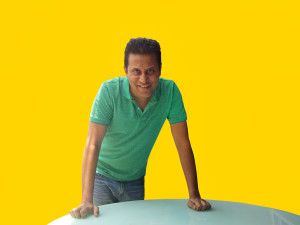 Ranganath Thota, Founder & CEO, FuelADream
Crowdfunding world wide market has scaled beyond expectations, what was once considered as a platform for non-technical ideas has now ended up being one of the most sought after hotspot locations for startup funding too.
In the present crowdfunding scenario there are 3 major issues that Fuel A Dream aims to address.
Accountability
Transparency
Transaction Errors
Entrepreneurs have invested a lot of time and money in ideation stage and there is sudden shift in trend where companies have started bootstrapping from friends and family too through their crowdfunding campaigns. As for startups at present crowdfunding is not limited to funding, but is much more, people approach the platform primarily to interact with the customers, directly understand their problem, that is, it can enable you to market your product and get it validated from its intended end user.
Surprisingly, a majority of the Angels and Venture Capitalists decide on their next startup investments depending upon the success of the company in crowdfunding platforms. The success rate gives them a fair share of idea on the outcome of their investments and take a calculated risk based on the backers reaction.
"When you decide to go via the crowdfunding channel, then you must ensure that you're able to amass the initial 50+% of the funding from your conventional bootstrapping sources and depending upon this percentage and speed the final success rate can already be determined." says Ranga
At the end of the day, it is about tapping the consumers' herd mentality and thus requires the first 50+% through personal efforts to be on top of the campaigners' mind.
Related Read: An Overview Of Emerging Crowdfunding Websites In India
Crowded Funding Space
What makes FuelADream stand out from the crowded platform of crowdfunding startups is their full money return policy if the target is not met in the highly risky "All or Nothing" model and that includes the payment gateway charges too. Their other special features include the crowd rating that ranges between a scale of 1 and 10, and this rating depends upon the campaigners active involvement in updating the backers on the status of the project, which in a way is solve to the transparency and accountability issue.
Tiffy Template
The two most interesting products that is currently backed by their crowd are the Tiffy template that aids the blind to prevent receiving fake notes and the most catcy Spero's e-bike. Discussing on the development of Tiffy template Ranganath said, "Making this device will cost only Rs.2—an insignificant amount, really but it can change someone's life". The crowdfunding campaign hoped to raise a sum of Rs.4 lakhs which will go towards making this device and currently, they have raised beyond their target with more than a month to go for the campaign end date. Go ahead have a look at the Tiffy Template's success at FuelADream!
Spero Electric Bike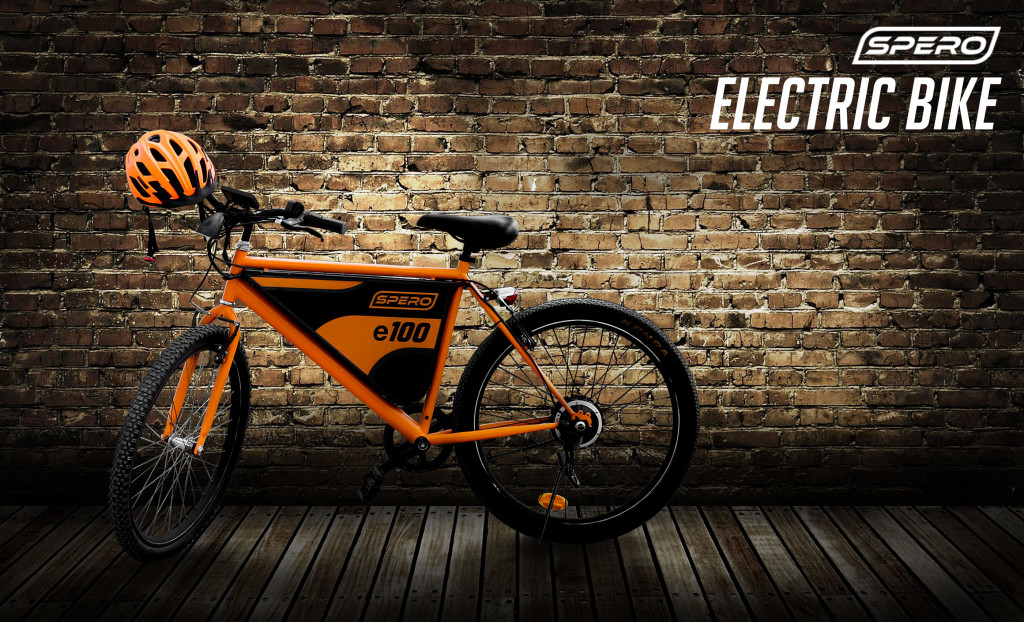 Now, going into the big picture is the Spero's electric bike, with 3 models – one of them has a 100 km range on a single battery charge, a 0-25 kmph acceleration in 10 seconds, 5 gears and plenty of other electronics this cool and funky Electric Bike is being rolled out by a firm called Milltex. Manikandan the 36-year old with a MBA from a Jute machinery background decided to do something in the green space that could leverage the engineering strengths his firm Milltex had and the net result is a bike that can be used as both as a Electric Bike or as a 5 speed bike in manual mode.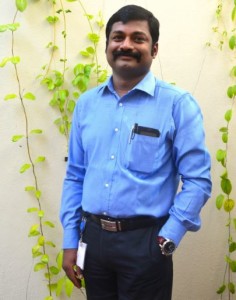 Manikandan

Two factors will make Manikandan's dream of making an eco- friendly bike at an affordable cost come true through his association with FuelADream.
One is their experience in sourcing, designing and manufacturing.
The second is their crowdfunding strategy, which is mutually beneficial to manufacturer and consumer alike.
The combination of the first two factors will in turn promote high volume sales, which will contribute to a further reduction in price. An average reduction in price of product through crowdfunding is about 30 per cent of MRP.
Speaking on the developments of the ebike, Ranga said "His family background in making complex jute machinery for decades has given them a definite edge. They were thus able to design and manufacture the eBike with most of the raw materials from India using their knowledge and expertise – except for the battery pack, which comes from Taiwan."
FuelADream team is one of a kind that not only backs these innovative products for funding, but is also adding value to the product design and development. It ensures that the final product is entirely target oriented and comes at a higher specs and lesser price for the end consumers. In the case of the e-bike, which is a classic example of "Make In India" campaign, FuelADream worked on the e-bike on its aesthetics, imported motors from Taiwan which was originally intended to import from China and much more.
'They do not just crowdfund they have worked closely with me to help with branding, pricing and product definition. In addition they have helped me tell my story to the world.' says Mani
Without much further ado, have a look at the e-bike in action.
It is true that products when crowdfunded usually tend to give their premium backers the products at unbelievably discounted prices. The fundamental difference between an e-commerce and a product startup launched via a crowdfunding platform is the "delivery beyond expectations". Although the waiting period in a crowdfunding source is much higher than the conventional e-commerce purchase, the final product of the crowdfunded idea is definitely worth the wait. When it comes to crowdfunding it is the compassion and the satisfaction of contributing to making others dreams come true that keeps us going.
Also Read: Crowdfunding Success Stories Of Startups !
Want to be a part of indegeneously designed and developed one of its kind electric bike? Go Ahead !