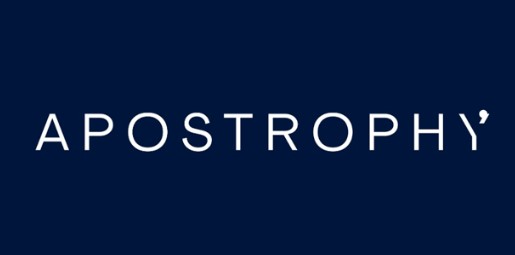 It seems like we will get to see some new improvements with the new operating system now! This new operating system is named AphyOS which has been built based on GrapheneOS. 
For the people who aren't aware, GrapheneOS is a new open-source Android version. Talking more about this operating system, it's been said that the Swiss startup will be coming with a subscription-based income model which will be applied to the suppliers. Also, it's been said that the Swiss-based companies' earnings will be mainly used on a subscription-based model.
The Swiss-based startup, Apostrphy to take over tech giant with AphyOS
For this week, we got Apostrophy AG, which will be bringing a new revolution into the mobile industry. Also, it's been said that this newly developed operating system will soon make its way to a new lineup of smartphones as well. But, the fact about this operating system is that this system has mainly concentrated on providing the industry standardises privacy.
]In response to the rising global drive by authorities to limit Apple Inc.'s and Alphabet Inc.'s Google's duopoly control on mobile platforms, the Swiss business is developing a third option that stresses data sovereignty.
Petter Neby, the company's founder, is visiting the World Economic Forum to showcase Apostrophy to possible investors and government officials looking for a more competitive mobile marketplace.
Lugano-based Apostrophy is entering an area that has mostly been abandoned following failed attempts by Microsoft Corp., Samsung Electronics Co., HP Inc.'s Palm, and even the Mozilla Foundation's Firefox OS to rival Google's Android and Apple's iPhone ecosystems. Neby's team has attracted former software developers from KaiOS, a joint venture focused on emerging markets and low-cost devices.
The chairman of Apostrophy is using his experience in the mobile business. In 2008, Neby launched Punkt, a feature phone brand aimed at those who want to keep in contact without being overwhelmed by "the distraction industry" of current smartphones. He has also chosen Steve Cistulli, a mobile industry veteran with 25 years of expertise, as CE
Unlike Apple and Google, Apostrophy aims to charge a subscription fee for its mix of software and services, with device manufacturers rather than end users as its primary consumers.
This strategy is reminiscent of BlackBerry's previous security-focused service ecosystem, with Punkt being one of the company's clients. Apostrophy now employs over 50 people worldwide and is seeking 10 million euros ($11 million) this year.
Despite the introduction of various privacy-focused mobile operating systems, none have achieved commercial success, as authorities throughout the world have recognized. Google is now under antitrust investigation in India for allegedly exploiting its strong market position. Following Google's appeal, the matter is presently before the Supreme Court.