In the United States, T-Mobile is witnessing an interruption that is becoming more severe. Through its help page on Twitter, the operator has (vaguely) recognised the troubles. However, there has yet to be an estimated time when services will resume for customers.
Customers of T-Mobile are having difficulty accessing the company's network, according to user feedback and complaints gathered by the website Downdector. After 6 o'clock PT, consumer complaints spiked, and they've been fluctuating ever since.
The issues do not appear widespread; instead, they look limited to specific regions. Even though some subscribers have had their connection resumed, many people are still without it.
T-Mobile confirmed the disruption and claimed it is "rapidly working to resolve" the issues through its support account on Twitter. The disruption affects phone, message, and internet access for impacted users.
"We are aware of and rapidly working to resolve an issue that has created intermittent impacts to voice, messaging and data service in several areas this evening. We hope to have a resolution very soon and apologise for any disruption this may cause."
In the notification centre of their smartphone, iPhone owners especially see the "SOS" sign, which indicates total no network connectivity.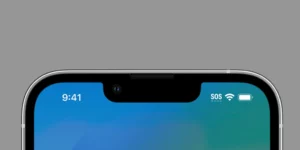 iPhone owners allege that their iPhones have remained in this SOS status even in regions where T-Mobile coverage has been resumed and that T-Mobile still needs to issue precise directions on what to do.
If you're not aware, the "SOS" sign in the notification centre of your iPhone indicates that it is not now connected to the network, yet you can continue to conduct emergency calls. This suggests that the T-Mobile connection is still not accessible in your location due to the blackout if you see it on your iPhone.
Regarding the outage's timeframe for service recovery for impacted users, T-Mobile hasn't yet released any extra information. Moreover, there needs to be a clue as to what provoked this disruption.
About T-mobile:
T-Mobile US, Inc. is a wireless communication carrier with offices in Bellevue, Washington, and Overland Park, Kansas, in the United States. Deutsche Telekom AG, a global telecommunications corporation, has the biggest stake, owning 8.4 per cent of the ordinary stock as of August 2022.
As of the end of the second quarter of 2022, T-Mobile US had more than 110 million users, making it the second-largest cellular operator in the nation. Before Deutsche Telekom bought it in 2001 and modified the company's brand name to match its T-Mobile brand, the company was formed in 1994 as VoiceStream Wireless.
Comments
comments