According to individuals' knowledge of the situation, T-Mobile US Inc. is considering getting Mint Mobile, the low-cost cellular service supported by actor Ryan Reynolds.
The person, who requested to remain anonymous because the meeting is confidential, stated that the second-largest US mobile service carrier has been in touch with Mint Mobile. Closely held Mint Mobile may decide to operate independently or sell to some other firm; no big decisions have been finalized, the insiders continued.
According to one of the individuals, Reynolds holds around a quarter of the firm. T-representative mobiles refused to respond. Requests for clarification from Mint Mobile representatives also weren't quickly fulfilled.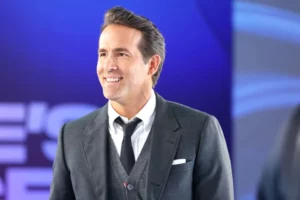 According to its website, Mint Mobile offers affordable plans for mobile phones on the T-Mobile service starting from $15 a month. With the ability to begin with a three-month term and then adjust accordingly after that, the firm's arrangements are created to ensure that consumers don't spend more bandwidth than they use.
In 2019, Reynolds, the Deadpool action hero franchise's star, bought a stake in Mint Mobile. He has appeared in Television commercials for Mint Mobile and actively promoted the firm to his 21 million Twitter and 47 million Instagram followers as the company's biggest pitchman. Reynolds co-owned a liquor business that in 2020 sold a portion of its brands to Diageo Plc for $610 million.
T-Mobile got an advantage over competitors AT&T Inc. and Verizon Communications Inc. in the 5G service by around a year in 2020 thanks to the surplus of midband frequencies it obtained with the purchase of Sprint Corp.
About Mint Mobile:
On the T-Mobile network, Mint Mobile, LLC runs a mobile virtual network across the United States. Apart from a trial period, it needs registration for at least three months of usage and the buying of a conventional SIM card or eSIM online.
Its parent organization is Ultra Mobile. It is owned by the movie star Ryan Reynolds. It is situated in Costa Mesa, California, U.S. It was founded on 1 August 2016.
About T-Mobile US, Inc.:
T-Mobile US, Inc. is a wireless connection provider with headquarters in Bellevue, Washington and Overland Park, Kansas, in the United States. Deutsche Telekom AG, an international telecommunications firm, is its biggest stakeholder and owns 48.4% of the firm's ordinary shares as of August 2022.
It was founded by John W. Stanton on 2 September 2001 in the United States. As of 2020, the total revenue gained by the company was 6,839.7 crores USD. Its CEO is Mike Sievert.