Skill is one of the most important factors while considering the employability of a candidate. Sadly, skill development is not an integral part of our Indian education system. The Indian government has taken up many initiatives for skill development in order to tackle unemployment and under-employment. With 356 million people in the age between 10 and 24 years, India has world's largest youth population(Census 2011). On the other hand, only about 10% of the total jobs in India are in organised sector. Thus the competition for these limited spots is very huge.
Tapchief was started with the motive to bridge this gap between education and industry. TapChief is a platform for individuals to seek professional advice from industry experts for critical business and career decisions. The passionate 12-member strong team of Tapchief is looking to solve critical problems faced by the youth of the country by leveraging on good tech and design.
Individuals register on the platform. Then, they choose an expert of their choice, briefly describe their problem along with any relevant files/media and finally suggest their preferred timings for their call. The call is arranged and the user gets to interact with the professional for about 15 minutes. Alternatively, students looking to prepare for placements can get their personal Coach on TapChief. Under the Job Coach initiative, Students can avail role-based, personalized guidance on various aspects of the placement process over a series of 4 phone calls. Experts from various fields can also register on this site and offer knowledge sharing service to aspiring students and in turn also earn.
TapChief makes the process of discovery and connection seamless, by facilitating bite-sized consulting over a simple phone call. No app or internet is necessary, thus ensuring access and quality while sharing information.
TapChief was started by BITS Alumni Shashank Murali along with fellow BITSians Binay Krishna Shivam and Arjun Krishna Vasisht in February, 2016. These budding entrepreneurs faced difficulties as there was no one to guide them on the right path. They later found out that it was the case with most of their classmates who were looking for some guidance either for applying for higher studies abroad, looking for a job or looking for acquiring a particular skill. They all wanted quality advice from credible sources. This gave them the idea to start this startup.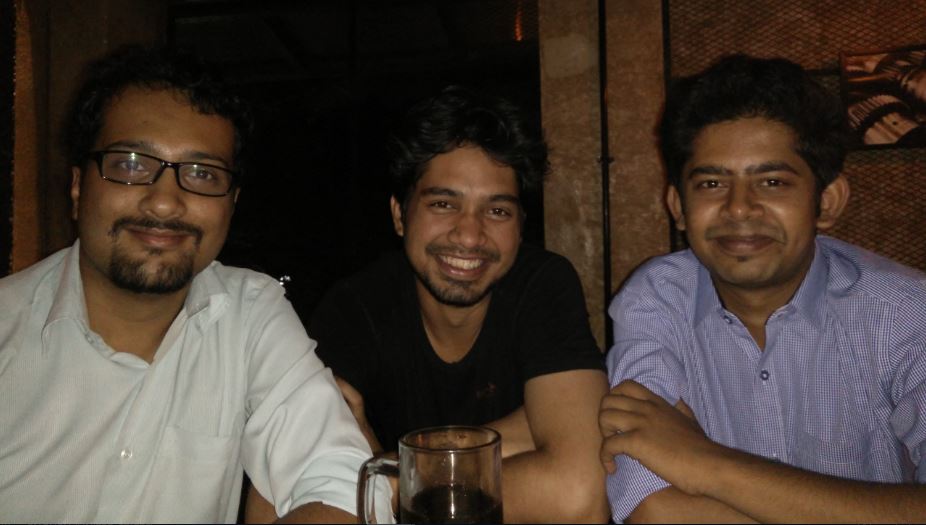 Earlier Shashank Murali, Binay Krishna Shivam and Arjun Krishna Vasisht built an on-demand online tutoring startup called Edvice which was later sold to US-based Education-tech company HashLearn and rebranded to HashLearn Now. Shashank and Binay went onto head Product and Operations at HashLearn before plunging into Tapchief.
First TapChief was conceived as a platform for budding entrepreneurs to get their startup kickoff. About 100 startups were provided the opportunity to pitch their ideas to eminent VCs and Angels. The next milestone was achieved when the TapChief community grew to 1000 experts across various domains. This milestone was particularly remarkable as they initially struggled to bring the experts on board, but later managed to hack the procedure by leveraging to their alumni community.
The community had grown diverse, making this platform available for all kinds of professionals to seek advice, grow their careers and business. The community is a mix of investors, developers, marketers and CXOs. Professionals like authors, stand-up comedians, motivational speakers and even fitness trainers signed up to be a part of the TapChief community.
In April, TapChief won the #ChaseYourDreamsideathon beating 1200 startups to get the backing of PayTm CEO & Founder, Mr. Vijay Shekhar Sharma and INR 1 crore funding. In May, the TapChief Community hit 3500 professionals spanning 7000+ skillsets from 2000 companies like Amazon, Schlumberger, Goldman Sachs, Ogilvy & Mather and BCG. TapChief also won the Bangalore edition of SeedStars world. TapChief then launched its nationwide placement training initiative, TapChief Job Coach.
Also Read: 6 Mistakes To Avoid in Your First Year as a Startup Founder
Job Coach also gave students a chance to get referred to top-notch organizations like McKinsey & Co., Microsoft, Schlumberger, Goldman Sachs and Ogilvy & Mather. Students can now land their dream jobs with their own Coach to guide to their first chance at employment.
Here is a look at the TapChief's journey so far
They just closed their seed round. However, they are always looking to seek out people who can guide them and support TapChief's mission of knowledge sharing.
Comments
comments