Among different companies laying off their employees, Tata Consultancy Services (TCS) on the other hand, has something different stored for its employees.
TCS is planning not to lay off any employees as it believes that people once hired must be in the company, gain experience, grow personally and increase their potential, as a top official of the company said.
Moreover, the company which is India's biggest information technology services provider is thinking of hiring those employees who lost their jobs in the layoff season, according to the company's chief Human Resources officer Milind Lakkad.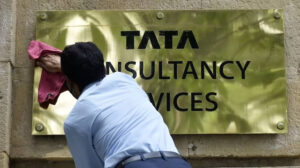 The move came up when several companies including tech giants around the globe started terminating employees due to worsening economic conditions.
"We don't do that (layoffs), we believe in grooming talent in the company (there will be) no layoffs," Lakkad said, replying to a specific question on whether there will be layoffs or redistribution of employees.
Related to that, Lakkad further said that the disheartening scene of layoffs happened because many companies hired a large group of people without being conscious about the future goal, while TCS on the other hand hired selective people cautiously as the company believes that a person when hired must grow under the company's policy and decorum.
In case, a person misses what the company needs, Lakkad said that this is when the company trains the employee so that the person can become an asset to the company by giving them enough time.
TCS, which already employs around 6 lakh people, will announce another hiker that is going to be the same as previous years.
Moreover, TCS will focus on hiring those impacted people who were terminated by big companies, especially in sectors like education, technology etc.
"It is a very large canvas, we are doing exciting work across different industries in different technologies. I think all of that requires some phenomenal talent to come in and participate. we are getting it obviously from startups, people who have actually done some good work in those companies and have short-term career challenges," he said.
The criteria company is looking for someone talented in fields like designing, artificial intelligence and many other aspects of cloud and has enough experience.
Currently, TCS employs 70% of US workers but it is planning to bring it down to 50% because that will provide ample opportunities for people residing in India.
At present, 40% of workers work from the office at least three times a week while 60% work from the office twice a week.
"I expect these numbers (of those working from offices) to increase. By Q1 (FY24) it will significantly go up. by Q2 of FY24, we will decide the way forward," he added.
Comments
comments