Since Vince McMahon's comeback to the WWE governing board more than a month ago, the firm appears to be slowly moving closer and closer to being put up for sale. According to Bloomberg, "people familiar with his thinking" have claimed that the price level that McMahon has in consideration for the goal price of a takeover is $9 billion.
In fact, the same insiders disclosed that the business has been approached with proposals for the sale of the business. Unfortunately, there are no details regarding the companies or individuals who have offered those deals, nor is there any additional information on whether or not those offers are closer to McMahon's price target.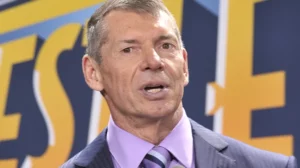 The CEO of WWE, Nick Khan, made an appearance on CNBC earlier this month and indicated that the firm expected the process of selling the company to go quite rapidly – as swiftly as three months.
Khan was fast to dispel the idea during the same interview with CNBC anchor David Faber, who stated that he'd heard Comcast was no longer in the race for the position. The next few months will probably provide a little overview as to whether or not the firm will proceed to push towards a sale or concentrate on re-negotiating one's broadcast rights agreements, which are set to expire at the conclusion of the following year.
With many deals already making an appearance to be on the table, the next few months will likely provide a little insight regarding this matter.
As per Bloomberg, the most likely acquisition candidates are the firm Endeavor, who owns the UFC and a number of sports organisations, in addition to "investors from the Middle East."
However, Endeavor would require some aid if McMahon were to be serious about the $9 billion price tag. WWE is far from grasp because the overall value of the firm is roughly $10.4 billion; in order to compete, they will need to draw in enough wealthy external investors.
The concern that arises is whether or not McMahon will be able to find anyone ready to pay that sort of money in spite of the fact that a crisis is believed to appear on the horizon and that numerous media organisations are preparing to tighten their belts.