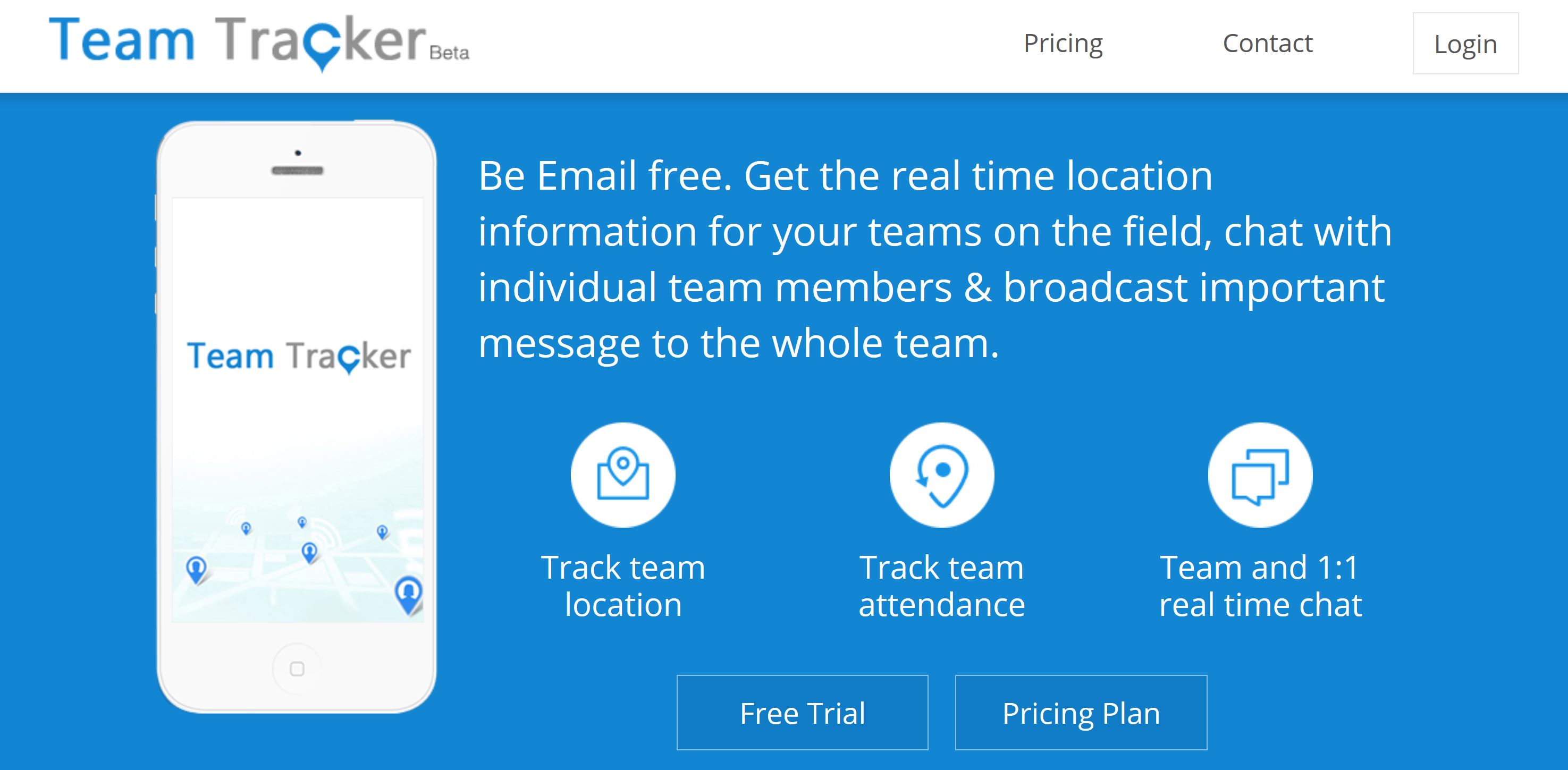 E-commerce, healthcare, food, education, transportation are some of the industries that are changing drastically across the world. The first phase of change was driven by automating the existing processes and setting up operations to support this automation. The second phase that this evolution is seeing is being driven by tools which can improve efficiency of automation. The industry is currently seeing a number of companies working and creating a lot of value by driving this efficiency. One such company working to make team management easy is the Team Tracker App.
The Team Tracker App as the name suggests allows employers to track the location of their employees and communicate with them through an easy Whatsapp like interface. The web and mobile based application integrates capabilities of Google Maps and Whatsapp that can help the company monitor and allocate tasks to their employees better.  The Team Tracker App is a product of Gray Matrix,  an organization working in the area of providing software solution to problems.
So what exactly makes location so important in times of today?  Take any industry – logistics in e-commerce, food delivery, cab aggregator services, on field sales team in any industry – efficiency lies in understanding the location and allocating tasks accordingly. This will not only make the tasks more efficient but also mean efficiency in terms of costs."Organisations that need to know their employee's location and make decisions based on their proximity and availability will find Team Tracker very useful, as it not only saves time but also helps bring more business," says Dharmesh Kothari, co-founder of Gray Matrix. The app also has an attendance option which will allow employers to track the attendance of their employees depending on when the employees login and out of the app.
But doesn't it invade employee privacy ? is a question obvious to run through anyone's mind when one reads about the app. Team Tracker however tracks user location only when the user wants to broadcast his or her location to the employer. If the user does not wish to broadcast their location, they always have the option of logging out !
Besides this the app also has a number of applications in the areas of tracking locations of employees to ensure their safety, teams operating in remote areas or disaster management kind of work, keeping a track of location of your family members to make sure that they are safe and so on."Team Tracker – a next generation utility at your finger tips right now.Available on iOS, Android and Web. It promotes BYOD so no upfront cost to business. Everything in cloud with 24 x 7 availability so in house setupRequired" says CEO Mahesh Jain.
Gray Matrix was formed in 2004 and is the brain child of President Dharmesh Kothari and CEO Mahesh Jain. Both have a number of years of experience in the area of field sales. Gray Matrix.com is custom IT solutions providers with base in India & US. Gray Matrix is a one stop solution provider for all your application development needs. We offer full spectrum of IT services including outsourcing, offshore development and business consulting. Some of our esteem clients include Pidilite India, Rediff.com, Viacom 18, HDFC LIFE, Siemens and Johnson & Johnson.Team Tracker today is a team of 15 members working on the app.
The app is available to use for a monthly subscription of  INR 180 per user or 150 a month per user if the subscription is annual. The company also offers a free 14 day trail.The App is supported by funds from Gray Matrix and has not taken an investor money as yet.
Comments
comments