As a part of the tech in Techstory, we bring you the latest in the technology from around the world under "TECH THIS WEEK!" every Sunday! This week we saw Microsoft building its own bot to rival Google and Viv and Google developing gigapixel camera for the art fans. We also saw Japanese developers reaching out to the public for their laughing robot and IMAX helping out big screen lovers go Virtual Reality. In case, if you've missed any of those, along with Google's plan for saving the pedestrian accidents, don't worry just keep reading !
Microsoft Is Building Its Own Bot To Rival Google Assistant And Viv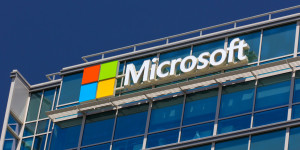 Conversational bots, which can understand complex voice commands and complete tasks for you, are quickly becoming the rage. Earlier this month, the inventors of Siri showed off their creation Viv, which ordered flowers and booked a hotel in under a minute. Google Assistant, revealed this week, promises similar capabilities.
Microsoft has now let slip that it's also working on a bot to help get things done,reports ZDNet off of a job posting from the company that's now been removed. The Bing Concierge Bot will be able to respond to users over platforms like Skype, Messenger, SMS, WhatsApp and Telegram. Microsoft has already done a lot of the legwork necessary to build a productivity assistant. At its Build developer conference in March, it announced its Bot Framework, which is a platform for developers to create and integrate intelligent bots into their apps.
It also revealed that it would support bots on Skype with a new software development kit. It'll be interesting to see what shape the Bing Concierge Bot takes, i.e., whether it'll be a standalone app or be integrated into numerous Microsoft products and services. But it's becoming clear that this is how companies that have a lot of data about you, such as Amazon, Facebook and Google, will try to get you to spend more time on their platforms.
Source: thenextweb.com
Developers Look To Widen Repertoire Of Pepper, Japan's laughing robot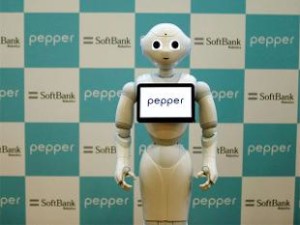 Japanese developers of a robot are asking the public to come up with ideas for what their waist-high humanoid can do and they are offering a software development kit for programmers to get creative.
The fast-selling robot, known as Pepper, can already laugh and serve coffee and is being used as a waiter, salesman and customer service representative in about 500 companies in Japan, including Nestle, Mizuho Bank and Nissan.
Now its creators, SoftBank Corp , have started offering a kit, Pepper SDK for Android Studio, that will allow programmers to develop new tasks.
The offer comes ahead of the July pre-sale launch of the robot in the United States. Pepper, which costs 198,000 yen ($1,800), has been in high demand in Japan. The first six batches of the robot, each averaging 1,000 units, sold out in less than a minute.
Source: economictimes.indiatimes.com
Glue Would Stick Pedestrian To Self-Driving Car After Collision : Google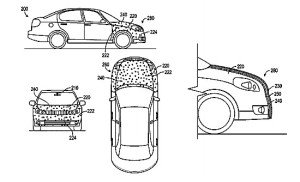 Here is another reason to look forward to Google's autonomous vehicles (AVs) taking over the roads; they are actually thinking about pedestrian safety and control the damage caused in an accident.
In the recent Governors Highway Safety Association report on why pedestrians are getting killed at a higher rate when deaths of drivers is decreasing, they noted that "Pedestrians do not benefit from occupant-oriented vehicle crashworthiness improvements." Google, on the other hand, is planning ahead for when their cars hit someone.
"The adhesive layer may be a very sticky material and operate in a manner similar to flypaper, or double-sided duct tape," the patent said. In its patent, Google acknowledged that robot cars will hit pedestrians — until the technology gets to the point that the vehicles can "avoid all accidents."
Today, when a car runs into a pedestrian, it often carries the person along until the driver brakes, throwing the victim from the vehicle, possibly leading to further injury as they hit the road or some other hard surface, or get hit by another car, the patent said. But that doesn't have to happen.
Google isn't the first to think about new ways to protect pedestrians from cars. Two major car companies have come up with systems of their own. Some European Jaguar models use small explosive charges to push the car's hood up several inches in a collision with a person, softening the victim's impact. In Volvo's V40, a "pedestrian air bag" deploys along the base of the windshield, where struck pedestrians often suffer head injuries.
Source: techstory.in
IMAX Plans To Bring Virtual Reality Into Theaters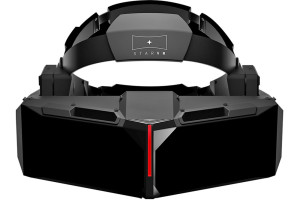 In a move that we should have seen coming, IMAX announced that it'll berolling out virtual reality experiences in multiplex theaters, malls and similar locations later this year. The news comes on the heels of Google's announcement yesterday that it's building a cinema-quality virtual reality camera with IMAX. Given that it's been delivering immersive theatrical experiences with giant screens for decades, it makes sense for IMAX to do something similar with smaller VR displays.
IMAX is tapping Swedish developer Starbreeze (who made the The Chronicles of Riddick and Payday games) to use its software platform andStarVR headset, which is notable for offering a 210-degree field of view (twice as much as the Oculus Rift). Earlier this week, Starbreeze also announced that Acer will be helping it build those VR headsets.
Naturally, IMAX also hopes to tap into its Hollywood connections to create VR experiences tied to major films. Richard Gelfond, the company's CEO,tells the WSJ that he could see charging around $7 to $10 for a 10-minute long VR experience. That might sound a bit much, but given all the hardware and maintenance that VR requires, I wouldn't be surprised if the final pricing ends up close to that range.
IMAX plans to launch its VR experiences in six locations globally by the end of the year. Ultimately, it will license the technology similar to how it handles screens today: Theater owners will license the VR experiences and pay IMAX a part of the revenue.
Source: engadget.com
Google Just Unveiled A 'Gigapixel' Camera – But It's Not For You To Take Selfies With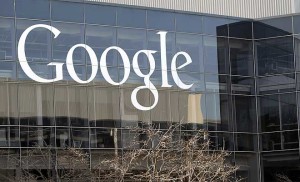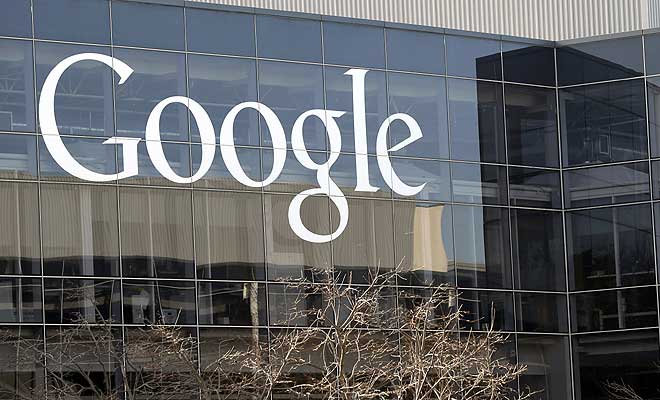 the company has unveiled a new high-res camera capable of taking "gigapixel" images. But don't get too excited – it's not exactly made for the masses.
Called the Art Camera, the device was created for the Google Cultural Institute to photograph artworks from museums around to world to archive and preserve them. Google says the camera is so powerful, you can zoom in to see all the brush strokes and dabs of oil paint in a Van Gogh piece, for example.
It works by photographing an art piece inch by inch to capture ultra high resolutions of each part of the image. Then, the photos are sent to Google's servers to be stitched together. The process is said to take just hours, as opposed what would previously take days.
Currently, the archive has more than 1,000 artworks in its catalogue from collections around the world. You can explore the gallery and search manually, or click on the museum or artist name to see more. Google has built only 20 of these Art Cameras to be used for archiving purposes and will only be working on flat, 2D images for now.
Source: thenextweb.com
For regular updates on Tech, check out Techstory's Technology Space!
(Image Credits : feature Image From Freepik)