As a part of the tech in Techstory, we bring you the latest in the technology from around the world under "TECH THIS WEEK!" every Sunday! This week we saw Apple's twitter account coming to life and Google shutting down Project Ara. We also saw Facebook developing new algorithm for 360 degree videos and Samsung recalling its Note 7 devices globally. In case, if you've missed any of those, along with the latest hack on Twitter, don't worry just keep reading !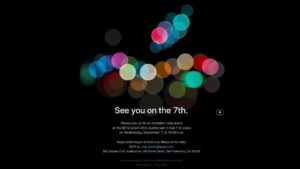 Apple has sent out invitations for an event next week, where it is widely expected to unveil the iPhone 7 .
The event is taking place at the Bill Graham Civic Auditorium in San Francisco on Wednesday, September 7, at 10am local time, (6pm BST). As is clear by the invite's text, the event will be held at the Bill Graham Civic Auditorium, which seems to have become Apple's favourite venue for all its big product launches. The venue, with a seating capacity of about 7,000 people, is also where the company held its World Wide Developers Conference of this year. It was during this event that Apple announced new versions of its operating systems, including iOS 10, macOS Sierra and watchOS 2.
Apple often likes to include a hidden message in its invitations, but this one gives very little away. The next iPhone, which would be the iPhone 7 if it follows convention, may include new color options and lack a headphone jack, reports have said. The features of the new iPhone, which are said to be largely in line with existing models, could influence Apple's future prospects, according to analysts like BGC's Colin Gillis.
While most people expect next iPhone to be called the Apple iPhone 7, some leaks suggest that Apple may opt for the name "iPhone 6SE" instead. The name iPhone 6SE would make sense, given that most of the rumours point to Apple's next iPhone being an iterative update rather than a major design overhaul.
Source: techstory
Facebook is Coming Up with a New Algorithm for Smoother 360 Video Viewing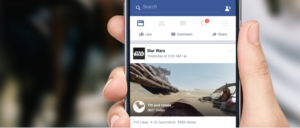 Facebook is announcing that it's developed a new system for stabilizing 360-degree video and that it's starting to test the system before rolling it out to all users on Facebook and its Oculus virtual reality platform.
The stabilization software reduces the bit rate by 10 to 20 percent while maintaining video quality, and it takes just 22 milliseconds per frame.
"This approach uses a new 'deformed-rotation' motion model that we designed specifically for 360 video, and a new hybrid 3D-2D technique for optimizing the model parameters in order to make shaky 360 videos incredibly smooth," Facebook research scientist Johannes Kopf wrote today in a blog post.
The new system makes it simpler to speed up video that's been stabilized. Facebook has a dedicated hyperlapse algorithm now, Kopf wrote. Over time Facebook will "incorporate the new hyperlapse adaptation into the functionality we offer," he said.
He further added, "As we test this new technology, we're listening to feedback on how it works. We hope to make it available to everyone who uploads a 360 video, so people can even more easily share high-quality and easy-to-watch immersive moments with their friends. We'll also work to incorporate the new hyperlapse adaptation into the functionality we offer, and looking further ahead, we're interested in exploring the possible applications of our new stabilization tech for live 360 video."
Source: techstory
Hackers temporarily reactivate suspended Twitter accounts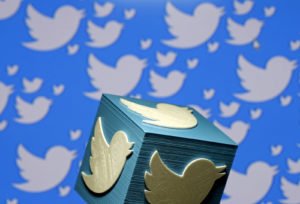 When Twitter takes an offensive account offlinen it usually stays down for good, but a hacking group now claims that it's discovered a way to reactivate and take control over inactive and suspended accounts. A group called "Spain Squad" briefly reactivated banned accounts like @Hitler, @DarkNet, @1337, @Hell and @LizardSquad — hoping to sell them to users seeking valuable screenames.
Akma, one of the users behind the exploit, told Business Insider that the group can do a lot more than just recover old accounts. Apparently the new exploit allows Spain Squad to change to suspend active accounts, change a user's Twitter handle and even take control of active accounts. So far, the group has only demonstrated the ability to recover officially suspended accounts — though all of those have already been re-suspended by the social media company.
The details of how the group managed this aren't clear, but if the hacker group can still perform the trick, it could be extremely lucrative for them. Unique or short Twitter names have been known to sell for thousands of dollars, and hackers have gone to absurd ends to illegally obtain these usernames in the past. It's not clear yet if the exploit has been patched, or if the reclaimed accounts were merely re-suspended.
Source: engadget
Samsung Recalls Note 7 Worldwide; To Replace Current Device Model With A New One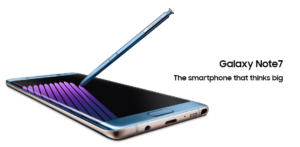 Samsung recalls its Note7 globally after learning complaints about battery explosion. The company unveiled Note 7 just a month ago.
The company said on Friday that it is halting sales of the device model. As on September 1, 2016, there have been 35 cases that have been reported globally, the company said in the statement.
The company released a statement today stating, "Because our customers' safety is an absolute priority at Samsung, we have stopped sales of the Galaxy Note7. For customers who already have Galaxy Note7 devices, we will voluntarily replace their current device with a new one over the coming weeks."
"We acknowledge the inconvenience this may cause in the market but this is to ensure that Samsung continues to deliver the highest quality products to our customers. We are working closely with our partners to ensure the replacement experience is as convenient and efficient as possible," he company added in the statement.
Also, Samsung's rival – Apple is expected to unveil its new Smartphone next week.
Samsung Electronics was founded in 1969 as a subsidiary of Samsung Group. The company is headquartered in Suwon, South Korea. The Samsung brand comprises of many subsidiaries and is currently the largest business corporation in South Korea. The company develops, manufactures, and sells various consumer electronic goods and IT products such as mobile phones, PC, tablet PC, television, washing machine, refrigerator, DVD players, Home Theatre systems and several other products. The company also provides medical equipment's such as ultrasound, X-Ray among others.
Comments
comments