As a part of the tech in Techstory, we bring you the latest in the technology from around the world under "TECH THIS WEEK!" every Sunday! This week saw Government's tech announcements like Drones in assessing crop damage and the Gravitational Wave Observatory in India. This was also the week which saw the take off of Google's internet from the sky project started and it's attempt to Gmailify all your mails into one. In case, if you've missed any of those, along with the much awaited space flight of Virgin Galactic, don't worry just keep reading!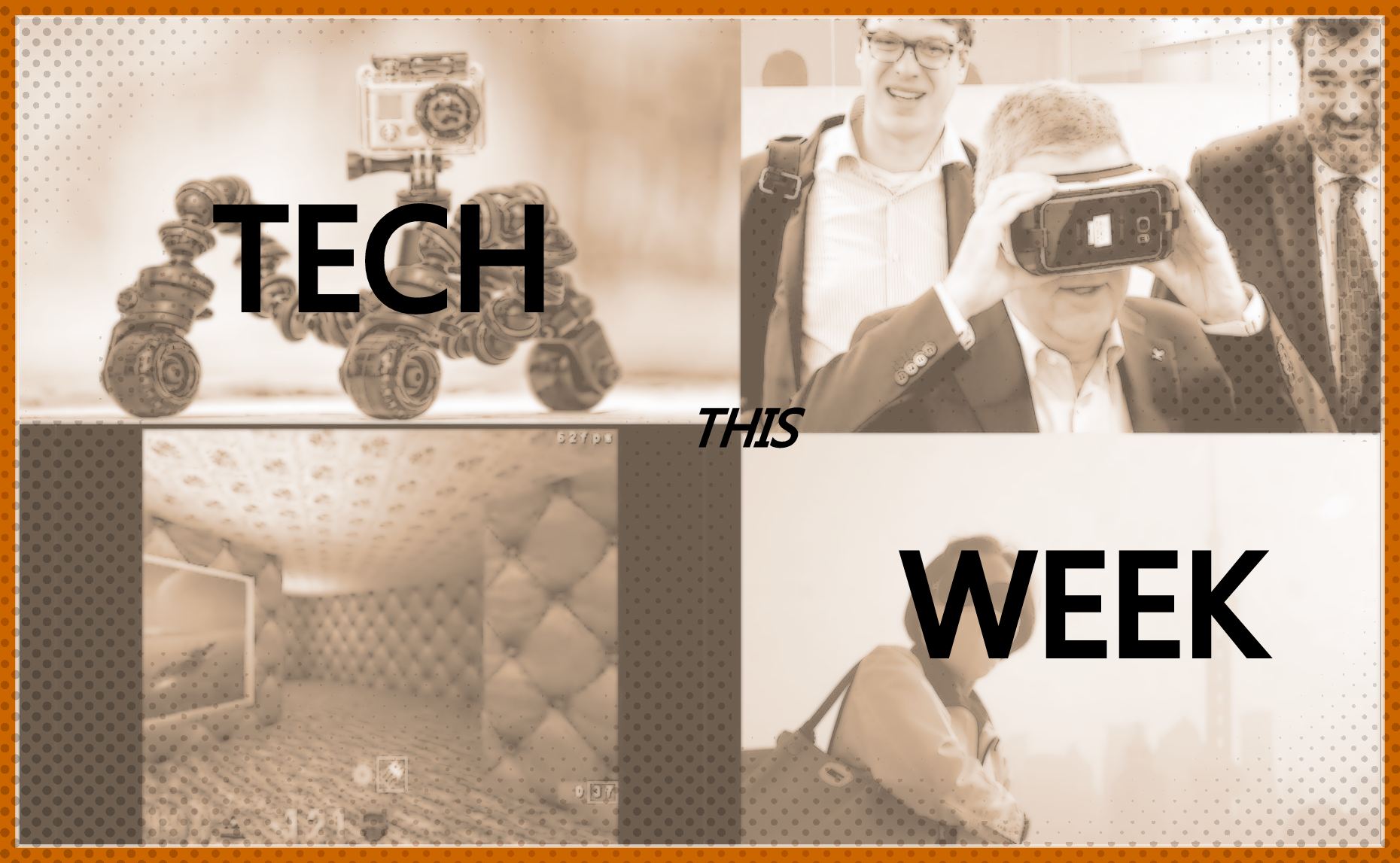 Drones To Assess Crop Damage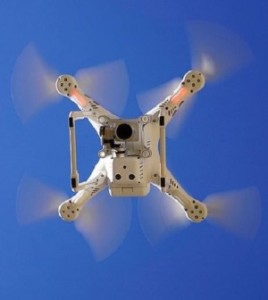 The Centre has decided to use drones (unmanned aerial vehicles) over farmers' fields to collect crop yield data and to assess damage from natural calamities.
"It will be done so that farmers can get proper and timely compensation for crop damages under Pradhan Mantri Krishi Bima Yojna," Union Agriculture Minister Radha Mohan Singh said. Singh further said that the Centre would take the help of all new technologies to compensate crop damages due to natural calamities.
"Smart phones will be given to Lekhpal who are responsible to see the crop damages," he added.
Earlier while laying the foundation stone of Agriculture Technology Application Research Institute, Singh said around 14 crore Soil Health cards would be distributed by March next year.
He further urged the Assam government to utilise the money that has been given by the Centre for soil testing activities. The new Agriculture Technology Application Research Institute for Assam, Arunachal Pradesh and Sikkim will cover 71 percent people of North East.
Source: aninews.in
Image Credits: globalgovernmentforum.com
Project Loon's Trial Flight Deflates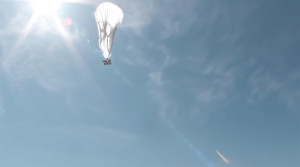 A Google balloon, part of the company's high-speed Internet service known as "Project Loon", crashed, villagers found the deflated balloon with its electronic equipment in the island's central tea-growing region of Gampola on Wednesday night, however Sri Lanka's Information and Communication Technology Agency, which is coordinating the tests with Google, described the landing as controlled and scheduled.
The first of three Google balloons entered Sri Lankan air space on Monday after being launched from South America. The launch is part of a planned joint venture between the US Internet giant and Colombo to deliver high-speed Internet access powered by helium-filled balloons.
The government announced earlier this month it would take a 25 percent stake in the joint venture with Google. Sri Lanka is not investing any capital, but will take the stake in return for allocating spectrum for the project. A further 10 percent of the venture would be offered to existing telephone service providers on the island. It promises to extend coverage and cheaper rates for data services.
The balloons, once in the stratosphere, will be twice as high as commercial airliners and move with the wind using algorithms that tell them where to go. Google has said the balloons will have a lifespan of about 180 days, but can be recycled. Less than one quarter of Sri Lanka's more than 20 million-strong population has regular access to the Internet. Sri Lanka, the first country in South Asia to introduce mobile phones in 1989, was also the first in the region to unveil a 4G network two years ago
Source: The Indian Express
Virgin Galactic Unveils Cover For VSS Unity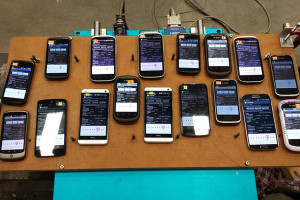 Virgin Galactic has final opened its gate to show the world its new SpaceShipTwo Rocket Plane. After tasting a disastrous defeat with the first version (spaceship crashed during its testing stage), company has updated its recently revealed model.
Virgin Galactic, in its tweet mentioned that 'VSS Unity' the name of the spacecraft is given by Stepehen Hawking. Hawking is totally thrilled and excited about this new model and recently quoted in his tweet "If I am able to go & if Richard will still take me, I would be very proud to fly on this spaceship."
However, company also stated that the new SpaceShipTwo will not be used in test flights. "If you are expecting SpaceShipTwo to blast off and head straight to space on the day we unveil her, let us disillusion you now: this will be a ground-based celebration," company confirms in its blog.
Virgin Galactic has already tested the individual components and now, the company is gearing up to check the electrical system and all moving parts of the new spacecraft. It is going to be the first time when the company will be testing the full spacecraft. With VSS Unity, Virgin Galactic hopes to become the first private spaceline, sending tourists into space and safely back down to Earth.
Source: techstory.in
Time To 'Gmailify' Your Multiple Mails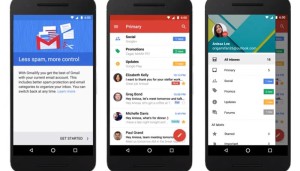 Gmail is already one of the most popular email services in the world and Google is now looking to integrate the features of the platform with email addresses from other companies. The brand is dubbing this new function Gmailify and making it available only via the Gmail Android app as of now.
To recollect, Google had started allowing users to link their Hotmail, Yahoo or Outlook accounts to the Gmail app in March last year. Gmailify takes this to the next level by letting consumers access the service's tools such as spam protection and inbox organization. If the latter is activated, mails will be sorted into categories like Social, Promotions and Updates.
People can even get Google Now cards based on their messages. This means things like hotel and travel reservations will appear automatically in the feature. Google further promises a faster search experience thanks to advanced search operators and better mail notification on smartphones.
To start utilizing Gmailify, users will have to link their Hotmail, Yahoo or Outlook account under Settings and then enable the new option. The Google blog post which had announced the tool also pointed out that this feature can be disabled at any time by unlinking the non-Gmail address from the app.
Google isn't the only company trying to woo users from other email services. Yahoo had begun allowing users to integrate their Gmail account within its app last December. Its pitch was similar in that it let consumers access various native Yahoo tools such as password-free sign-in, smart contacts and rich compose features.
Google is planning to introduce more email providers to Gmailify in the future.
 News Source: techshout.com
G Wave Observatory In India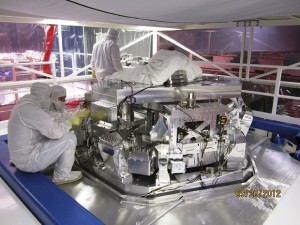 In a major boost to Indian science research, the Union Cabinet on Wednesday approved a proposal to establish a state-of-the-art gravitational wave observatory in India in collaboration with the Laser Interferometer Gravitational-wave Observatory (LIGO) in the US.
The project will bring unprecedented opportunities forscientists and engineers to dig deeper into the realm of gravitational wave and take global leadership in this new astronomical frontier.
The LIGO-India project will also bring considerable opportunities in cutting-edge technology for the Indian industry which will be engaged in the construction of the 8-km long beam tube at ultra-high vacuum on a levelled terrain.
Confirming a major prediction of Albert Einstein's 1915 general theory of relativity, scientists including several of Indian-origin this month observed gravitational waves, or ripples in the fabric of space time, arriving at Earth from a cataclysmic event in the distant universe. Dubbed as the breakthrough of the century, the international team of scientists believes that the detection of gravitational waves will open an unprecedented new window to the cosmos. Gravitational waves carry information about their dramatic origins and about the nature of gravity that cannot be obtained from elsewhere.
Physicists have concluded that the detected gravitational waves were produced during the final fraction of a second of the merger of two black holes to produce a single, more massive spinning black hole. This collision of two black holes had been predicted but never observed. The twin LIGO detectors are located in Livingston, Louisiana, and Hanford, Washington. The LIGO observatories are funded by the US National Science Foundation (NSF), and were conceived, built and are operated by Caltech and Massachusetts Institute of Technology.
Source: business-standard.com
For regular updates on Tech, check out Techstory's Technology Space!