As a part of the tech in Techstory, we bring you the latest in the technology from around the world under "TECH THIS WEEK!" every Sunday! This week we saw Facebook open sourcing Yarn, a new package manager for JavaScript and Google updating Chrome to make sure it occupies 50% less RAM than before. We also saw Amazon launching its own unlimited music service and Facebook launching workplace. In case, if you've missed any of those, along with Elon Musk's hint on a new product release, don't worry just keep reading !
Facebook Open Sources Yarn: A new package manager for JavaScript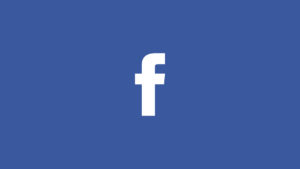 Facebook announced that they have open sourced Yarn, a backwards-compatible client for the npm registry. This joins a list of other third-party registry clients that include ied, pnpm, npm-install and npmd. Yarn's arrival is great news for npm's users worldwide and we're happy to see it.
Yarn is a new package manager that replaces the existing workflow for the npm client or other package managers while remaining compatible with the npm registry. It has the same feature set as existing workflows while operating faster, more securely, and more reliably.
The primary function of any package manager is to install some package — a piece of code that serves a particular purpose — from a global registry into an engineer's local environment. Each package may or may not depend on other packages. A typical project could have tens, hundreds, or even thousands of packages within its tree of dependencies.
These dependencies are versioned and installed based on semantic versioning (semver). Semver defines a versioning scheme that reflects the types of changes in each new version, whether a change breaks an API, adds a new feature, or fixes a bug. However, semver relies on package developers not making mistakes — breaking changes or new bugs may find their way into installed dependencies if the dependencies are not locked down.
Source: techstory
Amazon Launches Unlimited Music Service; Aims to Compete with Spotify, Apple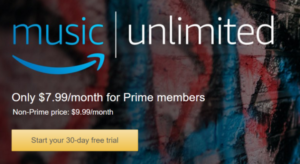 Amazon today introduced Amazon Music Unlimited, an on-demand music service that redefines music streaming by putting a catalog of tens of millions of songs and thousands of hand-curated playlists and personalized stations not just at the tips of your fingers, but also on the tip of your tongue.
Amazon Music Unlimited makes discovering new music or listening to favorites easier and more fun than ever with a redesigned Amazon Music app as well as with innovative new Alexa voice controls.
Prime members now have more choice than ever when it comes to music streaming. Millions of Prime members already stream music on Amazon Prime every month, making Amazon Music one of the most popular music streaming services in the world.
Amazon is guided by four principles: customer obsession rather than competitor focus, passion for invention, commitment to operational excellence, and long-term thinking.
Source: techstory
Musk to Unveil a New Product on Oct 17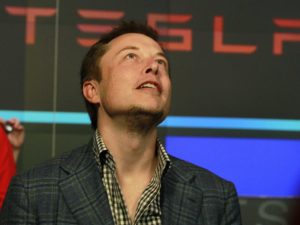 Tesla founder Elon Musk said Monday the electric car maker will announce a new product in an event on Oct. 17. Musk, who's also the company's chairman and CEO, didn't elaborate on his announcement, issued on Twitter, but said the product is "unexpected by most."
On October 28 Tesla and SolarCity are set to reveal a solar roof and an integrated "Powerwall 2.0 battery and Tesla charger". In September, the billionaire said the new energy efficient rooftop would be publicly seen for the first time in the San Fransisco Bay area on October 28.
The roof – which is said to be made entirely out of solar cells – will also look to integrate products from Musk's electric car company. It will come with an "integrated" home battery (Powerwall 2.0) and also a Tesla charger.
Source: techstory