As a part of the tech in Techstory, we bring you the latest in the technology from around the world under "TECH THIS WEEK!" every Sunday! This week we saw Google flight's new feature to update you regarding surge pricing and Whatsapp's latest video calling feature for windows users in Sweden. We also saw Microsoft's upgrade in speech recognition and Facebook's efforts to load news feed even in low internet connection. In case, if you've missed any of those, along with Elon Musk's final announcement on the product release, don't worry just keep reading !
Google Flights Now Notifies You About Fare Changes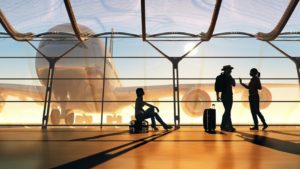 Google Flights can now help you be more confident that you're booking your flight at the right time to get the best price. Google Flights now shows you when prices are expected to increase for some specific flights and routes you're interested in.
After selecting a specific flight, a notification may appear letting you know when the current fare is expected to expire and how much you can save if you book now. For example, this flight to San Diego is likely to cost more in eight hours — and you would likely save $87 if you book before then.
If you're looking at a certain route like New York to San Diego, but haven't selected a specific flight yet, you may see a notification bar with multiple tips showing how to find the best price for this route. Tips can include things like recommendations for alternate airports or dates. You may also see a new tip telling you about an expected price jump based on historic prices for that route. When you tap on the card, you'll see more details like how much the price is likely to increase and when.
If you're still looking for inspiration on where to travel, tap on Explore to find ideas on destinations to visit based on the type of vacation you're looking for. For example, you can look for destinations in the Caribbean with direct flights only.
Microsoft Researchers Reach Human Parity in Conversational Speech Recognition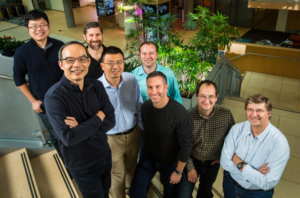 Microsoft has made a major breakthrough in speech recognition, creating a technology that recognizes the words in a conversation as well as a person does.
In a paper published Monday, a team of researchers and engineers in Microsoft Artificial Intelligence and Research reported a speech recognition system that makes the same or fewer errors than professional transcriptionists. The researchers reported a word error rate (WER) of 5.9 percent, down from the 6.3 percent WER the team reported just last month.
The 5.9 percent error rate is about equal to that of people who were asked to transcribe the same conversation, and it's the lowest ever recorded against the industry standard Switchboard speech recognition task.
The milestone means that, for the first time, a computer can recognize the words in a conversation as well as a person would. In doing so, the team has beat a goal they set less than a year ago — and greatly exceeded everyone else's expectations as well.
The research milestone comes after decades of research in speech recognition, beginning in the early 1970s with DARPA, the U.S. agency tasked with making technology breakthroughs in the interest of national security. Over the decades, most major technology companies and many research organizations joined in the pursuit.
The milestone will have broad implications for consumer and business products that can be significantly augmented by speech recognition. That includes consumer entertainment devices like the Xbox, accessibility tools such as instant speech-to-text transcription and personal digital assistants such as Cortana.
Tesla Will Have Fully Autonomous Cars By End Of 2017 !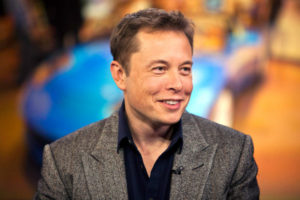 In a time when Apple seems to have scaled back on its iCar project and Google is making every efforts to gets Google self driving car out on the road, Elon Musk today announced that all vehicles being produced in the Tesla factory will have hardware needed for full self-driving capability. Elon Musk also said that the safety level of these cars will be much higher than that of human driven cars.
Musk said that his company is aiming to demonstrate a drive of this full autonomy from LA to New York, including parking the car, by the end of next year.  The company apparently has been testing their hardware for the last 1 year.
These new cars now have 8 cameras for a 360 degree view of the surroundings and have a new computer, boosting the processing power by a factor of 40.
By promising to deliver a fully autonomous car by the end of 2017 , Elon Musk has show yet again that he is going to work with very aggressive timeframes. While Google has been working on the project since 2009, well know car brands such as Ford, Mercedes, and others are giving a 2020 to 2025 timeframe for their cars to become self-driving.