As a part of the tech in Techstory, we bring you the latest in the technology from around the world under "TECH THIS WEEK!" every Sunday! This week we saw Telegram launching its own anonymous blogging platform Telegraph and VLC all set to support 360 degree videos in its players. We also saw Twitter's message to the public about its API and data security and Facebook's efforts to enter the Chinese market. In case, if you've missed any of those, along with Toyota's latest announcement, don't worry just keep reading !
Telegram launches Telegraph, a long-form publishing platform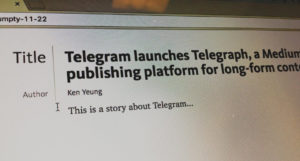 Telegraph on Tuesday launched a strikingly similar publishing platform to Medium and Quip. The latest vertical to the Telegram messaging app has given the added advantage to the already flooding fake news that is prevalent in the world wide web, as no user needs an account to publish in this portal.
The other highlighting feature of the publishing platform is that it can embed tweets, Facebook posts, YouTube videos and other images from your computer or from the web, just by dropping the link while drafting. The whole process of embedding multimedia content has become really simple in the new platform.Since the user does not have an account in the Telegraph, the only way you can edit or have a back up of your works is only if you have not deleted the cookies from your computer. If you try to access the content from a different device you won't be able to edit it but only view the content. Moreover, if you forget the link, then your content is lost forever in the internet.
Source: VentureBeat
Twitter tells developers to stop making police surveillance tools that use its data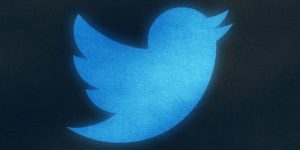 Social media platform Twitter has recently published a blog addressing the issue of mass surveillance to identify protesters. Since the snowden effect first came to light in 2013, people have been a little apprehensive about their data being collected in the social media platforms. For ages, twitter had been speaking to journalists and other activists related to the matter that the company's commitment to social justice and that it does not indulge in the (alleged) government practices.
In its statement, the company explicitly mentioned about violating its API data by developers. It added, "We have an internal process to review use cases for Gnip data products when new developers are onboarded and, where appropriate, we may reject all or part of a requested use case. Over the coming months, you'll see us take on expanded enforcement and compliance efforts, including adding more resources for swiftly investigating and acting on complaints about the misuse of Twitter's Public APIs and Gnip data products."
Source: Dailydot
Japan's Automaker Toyota Makes a Breakthrough for Longer Battery Life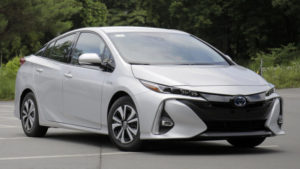 Toyota Motor Corporation has developed the world's first method for observing the behavior of lithium ions (Li-ions) in an electrolyte when a Li-ion battery charges and discharges.
By using this method, it is possible to observe in real-time, the deviation of Li-ions―one of the causes of deterioration in the performance of Li-ion batteries. Toyota believes that this will provide essential guidelines for R&D that aims to improve the performance and durability of batteries, which would lead to longer battery life, as well as longer driving ranges for plug-in hybrid vehicles (PHVs) and electric vehicles (EVs).
"Lithium-ion battery is a key technology for electrifying cars, and there is a clear need, going forward for improving this technology and its performance even more," Hisao Yamashige, a researcher at Toyota, said at a briefing reported by Automotive News Europe.
Toyota believes it can apply the lessons learned from the observations to improve the range and battery life of electrified vehicles by as much as 15 percent.
Source: TechStory
Facebook Said to Create Censorship Tool to Get Back Into China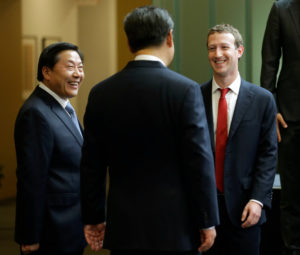 Facebook has grown tremendously in terms of the number of users and active participation by users. The company boasts a 1.5 billion plus users in its platform and being committed to grow both in terms of revenue and users, the company has been trying to breach the Chinese market to add its next billion users.
The company's CEO Mark Zuckerberg had been visiting China quite often now and the company has been developing software to add censoring to posts appearing in the feeds of people residing in specific geographic areas.
Facebook has added such restrictions to other countries in order to fulfill the privacy policies of the government. Pakistan, Russia and Turkey are examples of the countries where Facebook had to comply with government requests to block certain content after it is posted. The latest software being developed for China is set to take the next step, where instead of blocking the content after it is being posted, it would prevent the content from appearing in the newsfeed.