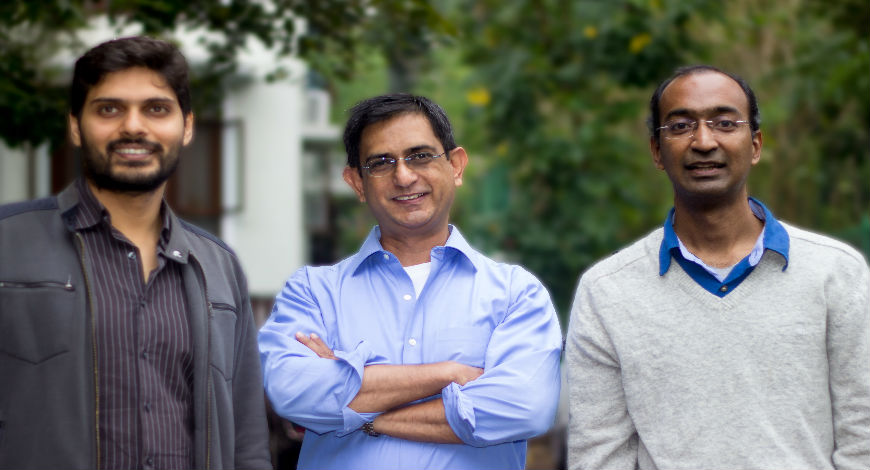 14 December 2016, India :
Bengaluru-based medical wearable device startup ten3T has raised an undisclosed amount of funding in its angel round led by Pi Ventures. The round also saw participation by a group of angels, including V. Krishna Prasad, Co-Founder of Qikwel, Bhupen Shah and other angel investors from the Valley and Bangalore.
Co-founded by Dr. Sudhir Borgonha, Rahul Shingrani, and Prasad Bhat, ten3T builds wearable medical devices that collect and integrates medical grade data in real time. It has developed its first wearable medical device 'Cicer', the device sends and stores realtime cardiac signal data to a cloud network where your family and physician can track your ECG and raise alerts if there is any abnormality.
Dr. Sudhir said, "Medical care continues to be traditionally managed. With technological advances, there is an urgent need to build more powerful diagnostic capabilities coupled with interpretative tools. ten3T integrates its proprietary hardware and software to build convenience, cost benefits and intelligent reporting to the physician and patient. It is our vision to make cardiac care preventive, predictive and accessible to all."
Manish Singhal, Founding Partner of pi Ventures said, "We are very excited to partner with the talented team at ten3T. Sudhir and his team have done some path breaking work in bringing out a compact and medical grade device. We believe that Cicer will make ECG and cardiac health monitoring easy, intelligent and more accessible for all, across India and globally. At pi Ventures, we are looking to support disruptive product companies in the Applied AI, ML and IoT space and ten3T presents a very compelling case."
The funds will be utilized to beta test Cicer in multiple healthcare settings, including doctors in private practice, nursing homes and for at-home monitoring. Image- BW Online Bureau
Also read-
Comments
comments