This year Tesla China has been struggling as there has been a strict lockdown in Shanghai, cutting down the production. It is reported that Tesla China is looking to end Q2 on a high end as the quarter is not ended yet. It is known that the automaker produced around 44,301 vehicles in April and May this year. Which could have been 178,887 vehicles if the factory wasn't shut down for weeks.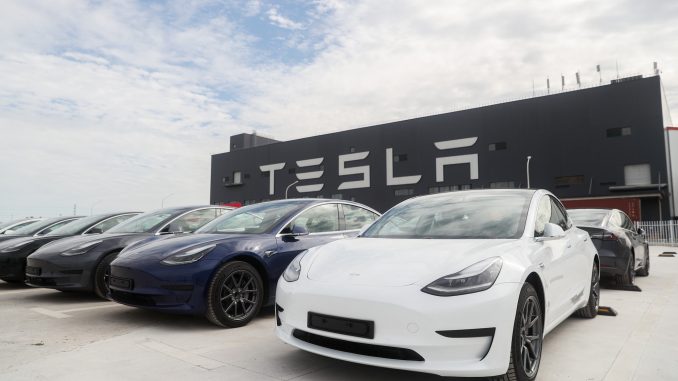 While the automaker may not reach its ideal production numbers, they still aim to make around 71,000 vehicles this June. It was reported by Reuters, that the 71,000 productions will be without including 44,301 units of the earlier production this quarter. It would be a total of 115,300 cars produced in the second quarter. Which is still a rather high number.
The restrictions in Shanghai have been strict, limiting the manufacturing plant from getting raw materials and other transportation. Many manufacturers face similar issues and cut down production. Despite Tesla having a closed-loop system, there was a time when the factory was shut down due to the unavailability of raw materials in the factory. The reports say that the plant already reached 90% of the production capacity compared to pre-lockdown levels.
Tesla manufacturing plants
Tesla had reportedly reached a daily output of 2,600 vehicles in late May, according to the publication's sources. As per the company's recent memo, however, Tesla will be looking to produce 17,000 cars per week starting June 13, which also happens to be the date when Giga Shanghai's closed-loop system ends.
Gigafactory Shanghai is Tesla's primary vehicle export hub, with the plant supplying Model 3 sedans and Model Y crossovers to foreign territories like Europe. Last year, Tesla's China-made vehicles accounted for about half of the 936,000 cars that the company delivered worldwide. This number is poised to increase this year, despite the challenges faced by Tesla in China this quarter. Tesla China's May figures represent a recovery for the electric vehicle maker, which experienced a steep decline in April due to the country's stringent Covid-19 lockdowns. But with the plant now operating with multiple shifts and the facility's closed-loop system about to end, Giga Shanghai seems poised to make a strong comeback. After selling just 1,512 units and exporting zero cars in April, Tesla China posted wholesale figures of 32,165 units for May. Among this number, 22,340 were exported to foreign territories. This suggests that 9,825 vehicles were sold locally last month, despite key cities such as Shanghai still being on lockdown.
Comments
comments