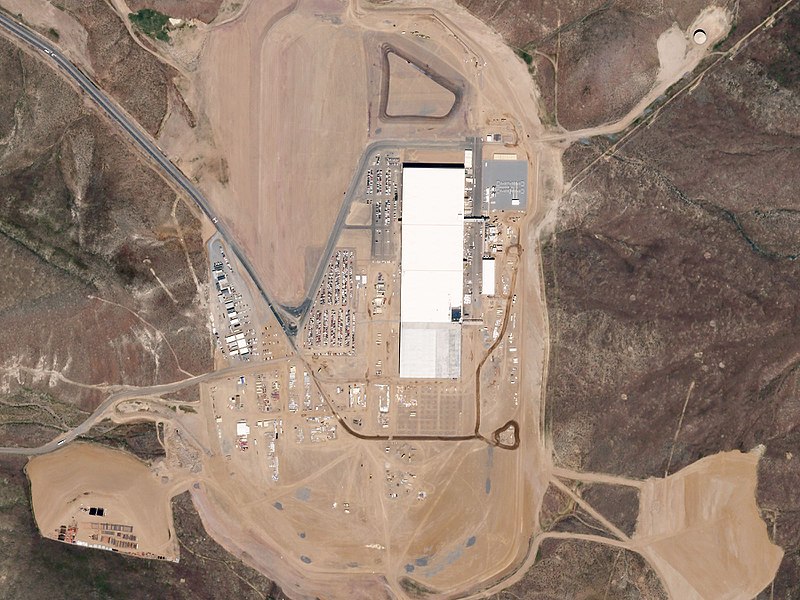 Tesla Gigafactory has been producing 20 gigawatt-hours and officially became the largest producer of battery power in the automotive world, This amazing milestone means now Tesla produces more batters in terms of kilowatt-hours than all other carmakers combined. This milestone demonstrates the success of Elon Musk's project to build a giant factory in the Nevada desert.
The Tesla Gigafactory has been critical to Tesla and Elon Musk vision to bring electric cars to the world. The factory is 30% completed but already covers 4.9 million square feet of operational space and has an amazing production rate.
When Complete, the Tesla Gigafactory will be the largest building in the world and will be entirely powered by renewable energy and reaching a battery production rate of 35 gigawatt-hours per year. Tesla also claims its almost as much as the world's total battery production combine but CATL is building a plant in China with a 50 gigawatt-hour capacity.
The capacity of The Gigafactory is going to a boost even further before the year-end, Hirokazu Umeda, CFO of Tesla's battery partner Panasonic, said that "we are ramping up a new (battery production) line now and expect the business to contribute not just to our revenue but also to our profit from the second half (starting in October)." The factory will receive three new production lines for a 30 percent production boost it already has 10 production lines.