Tesla has announced a series of price cuts, including a $3,000 reduction in the cost of Model Y vehicles and a 4.7% cut in the price of Model 3. The move comes after the company narrowly missed Wall Street expectations in the first quarter of 2023, with gross margins dropping significantly year-over-year.
The company's earnings report stated that the near-term pricing strategy considered the long-term view on per-vehicle profitability. However, investors are wary of the potential hit to profit margins. Tesla shares saw a 2.5% drop in response to the latest round of price cuts.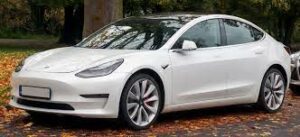 Following the announcement by Tesla Inc that the company is cutting the prices of cars, people are searching on the internet for the 'Tesla Return Policy' and whether they can return the Tesla vehicles they purchased earlier.
Due to decreasing sales and pressure from the market, Tesla Inc owned by Elon Musk decided to cut prices for various Tesla models. Along with federal subsidies and newly introduced federal tax credits, customers in the United States can get huge discounts, depending upon the model they wish to purchase.
Customers who already own vehicles of Tesla are now checking whether they can take advantage of the price cuts by returning their cars to Tesla and buying a new one.
Tesla Inc Return Policy 
Tesla Inc, the electric vehicle manufacturing company, is currently not offering any return policy for its vehicles. This means that existing car owners are unable to return their Tesla cars to the company.
However, the company has a return policy in place for accessories and other products that are purchased through Tesla shops.
Prior to October 2020, Tesla had a 7-day return policy in place for its vehicles. Under this policy, customers could return their Tesla cars within seven days of purchase and receive a full refund without being required to give a reason for the return. This policy was put in place by Tesla's CEO, Elon Musk, as a way to boost customer satisfaction ratings and differentiate Tesla from other automobile manufacturers.
Unfortunately, in September or October 2020, the vehicle return policy was discontinued by Tesla without any prior warning or explanation. Since then, customers have been unable to return their Tesla vehicles to the company.
Newer Tesla prices
Tesla has reduced prices of its Model Y and Model 3 vehicles for the sixth time this year, in a bid to increase demand in the US, its largest market. The discounts were implemented ahead of the company's Q1 earnings report, which was released on Wednesday.
The Model Y "long-range" and "performance" vehicles each saw a $3,000 price cut, while the Model 3 "rear-wheel drive" was reduced by $2,000 to $39,990. These reductions follow similar price cuts in Europe, Israel, Singapore, Japan, Australia, and South Korea.
Tesla has cut the US prices of its base Model 3 by 11% and its base Model Y by 20% this year, in anticipation of tougher EV tax credits being introduced in the US.
Despite these price cuts, Tesla's Q1 deliveries only increased by 4% sequentially, leading some analysts to predict further reductions as the company faces growing competition from rivals such as Ford and seeks to catch up with BYD in China, its second-largest market.
Tesla Q1 Performance and Reaction of the stock market
Tesla recently released their first-quarter results for 2023, and the company's revenue grew by 24% compared to the same period last year, reaching $23.33 billion. This growth was mainly due to increased vehicle deliveries, but the average selling price for each vehicle was lower, and currency exchange rates affected the results as well.
Tesla delivered over 422,000 vehicles and produced more than 440,000 in the first quarter of 2023, which is a big improvement from last year. However, the company's profits were impacted by the price cuts they made to increase demand for their vehicles.
Tesla's auto gross margin, which measures how much money they make from each car sold, dropped to 21.1% compared to the previous year.
After hearing the news, investors were worried about the impact of these price cuts on Tesla's profits, and the company's stock price dropped by 6% in after-hours trading on Wednesday.
Tesla's operating income, which is the money they make from their business activities, fell by 26% year-over-year, and their operating cash flow, which is the money coming into the company, also fell by 37% year-over-year. The adjusted earnings per share also decreased by 21% year-over-year, reaching $0.85 per share.
However, it's not all bad news for Tesla. The company's revenue from energy generation and storage went up by 148%, reaching $1.53 billion, and its revenue from services and other sources also increased by 44% to a record $1.84 billion. This was due to the sales of used cars and parts, and an increase in the use of their Superchargers.
Additionally, Tesla ended the quarter with $22.4 billion in cash, cash equivalents, and short-term investments, which is 24% higher than last year.