Tesla Shanghai has launched a legal avalanche against Bingling Intelligent Technology, a well-known Chinese chip designer and auto components maker, in a dramatic clash that has the whole electric vehicle (EV) industry on edge. On October 10, Tesla's case, which makes claims of tech secret infringement and unfair competition, is scheduled to erupt in court in Shanghai's intellectual property arena. This legal battle pitting a powerful Chinese technological company against the American EV juggernaut is more than just a courtroom drama; it might change the face of the global EV market with effects that extend well beyond China's borders.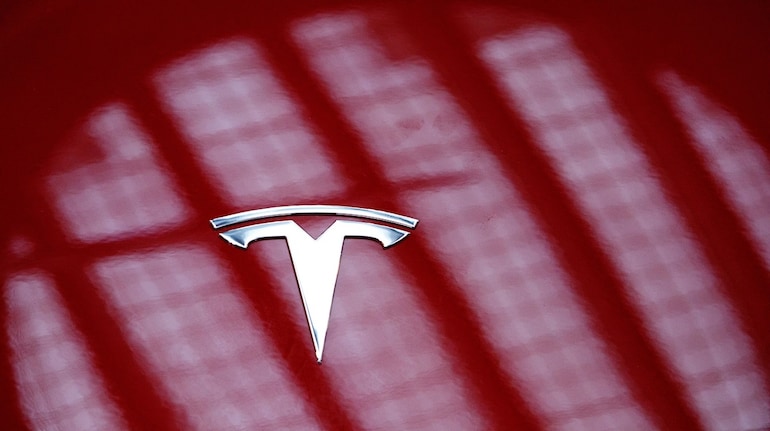 Credits: Money Control
The Players: Tesla and Bingling Intelligent Technology:
Tesla: Under the charismatic leadership of Elon Musk, the brand Tesla has become synonymous with the potential of electric automobiles. The California-based manufacturer is recognized for its bold innovation and ground-breaking technologies. Modern EVs are supplied to the ever-hungry Chinese market by Tesla's Gigafactory in Shanghai, which plays a key role in the company's global production.
Bingling Intelligent Technology: Bingling, located in the Jiangsu province's Changzhou, excels in the manufacture of automotive components and chip design. It plays a crucial part in the EV supply chain. an intriguing turn? An important 11.9% of Bingling is owned by a Xiaomi investment fund entity, highlighting the complex web of linkages in Chinese technology.
The Allegations: Tech Secret Infringement and Unfair Competition:
Tesla's lawsuit paints a contentious picture with two central accusations:
Tech Secret Infringement: Bingling Intelligent Technology, according to Tesla, has entered its hallowed technological sanctuary and violated closely held secrets. The lawsuit promises to reveal the obscure information under review because Tesla's technical vault is the Fort Knox of the EV industry.
Unfair Competition: Beyond secret theft, Tesla contends that Bingling has played foul in the game of competition. The allegations hint at anti-competitive practices and potentially unsavory business conduct that have irked the EV titan.
The Impact on the Companies Involved:
Tesla: In an effort to protect its intellectual property and uphold its unchallengeable position in China's EV market, Tesla is taking legal action. Victory in court may unambiguously warn possible imitators and increase Tesla's power in the area. However, the protracted legal dispute can use up valuable resources and draw focus away from the path forward.
Bingling Intelligent Technology: Bingling finds itself on precarious terrain. A verdict unfavorable to them could mean substantial financial repercussions and a tarnished reputation. Xiaomi's investment fund unit's involvement adds an extra layer of complexity, potentially entangling Xiaomi in the web of consequences.
Possible Implications for the Chinese EV Market:
Impact on EV Supply Chain: Bingling's crucial role in the EV supply chain makes any legal disruption a chain reaction that could affect multiple EV manufacturers and their production timelines.
Chinese Tech Ecosystem: The presence of Xiaomi's investment fund unit in Bingling raises questions about the intricate relationships in China's tech sphere. This lawsuit may cause others to reconsider their investments and alliances, reshaping the Chinese tech landscape.
Intellectual Property Protection: The case underscores the importance of robust intellectual property protection in China, a nation often criticized for its lenient enforcement. A favorable outcome for Tesla could set a precedent for stronger IP protection in the country.
Competitive Dynamics: Depending on the verdict, this lawsuit could sway the competitive dynamics in China's EV market. It might deter other firms from engaging in unfair competition, fostering a more equitable marketplace.
Global Implications: Given Tesla's global significance and China's role as a major EV market, the lawsuit's outcome could impact foreign companies' perception of the Chinese market in terms of IP protection and legal recourse.
Conclusion:
The upcoming legal dispute between Tesla and Bingling Intelligent Technology is not simply another courtroom drama; it is an exciting conflict that may change the direction of the quickly developing electric vehicle market. This legal dispute, where secrets and riches are at stake, has the potential to change the EV market's rules of engagement, not just for the companies involved but for the entire global IT ecosystem. All eyes will be on the Shanghai intellectual property court as October 10 draws near since that is where the outcome of this crucial conflict will be decided. There will be fireworks, and the effects will extend well beyond the confines of the courtroom.