Thailand's market regulator announced on Wednesday that Thailand to ban cryptocurrency payments from April. As a result of earlier discussions between the Securities and Exchange Commission (SEC) and the Bank of Thailand (BOT), the SEC is taking steps to regulate the behavior of digital asset business operators, as it could threaten Thailand's financial stability and the overall economy.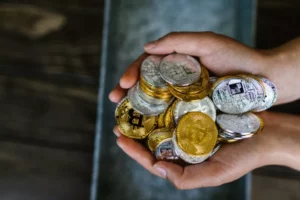 It stated that operators of digital asset businesses who provide such services must comply with the new guidelines within 30 days of the effective date.
The BOT has stated numerous times that it does not accept cryptocurrency as a form of payment. On Wednesday, it will present a briefing on regulatory requirements for banks' digital assets activities. Financial organizations in Indonesia were warned not to offer or support crypto sales in January, despite a boom in its use.
Operators of digital asset companies, such as crypto exchanges, will have 30 days from the effective date to comply with the new legislation, according to the SEC. In addition to not providing the services, businesses are barred from advocating or promoting the usage of digital assets to pay for products or services.
The good news for cryptocurrency fans in Thailand is that the restrictions are not as severe as they are in China. The SEC stated that the limits will have no effect on trading or investing in digital assets.
The decision was based on the inherent hazards of cryptocurrencies, such as their unpredictability in price, the risk of hacking and personal data exposure, and the potential for money laundering, according to the regulator.
Thailand declared in January that it would regulate the use of cryptocurrencies, which have risen in popularity in the wake of the country's economic slump, according to Blockchain. News. Following a surge in cryptocurrency usage, Indonesia has issued a warning to businesses not to assist or provide cryptocurrency sales.
Thailand is considering allowing Russian and Ukrainian tourists to pay using cryptocurrency, despite the country's long-standing aim to prohibit it as a payment option. This comes after Mastercard and Visa prohibited the use of Russian cards overseas due to international sanctions. Bitcoin's price has declined by roughly $1,000 since yesterday's high, although it is still near a three-week high.
If you find this article informative then do not forget to share it with your friends and family!
Also read: Jerome Powell says crypto needs regulation due to financial risks