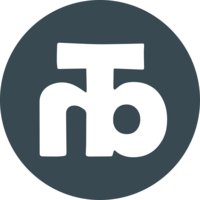 22 February 2018, India:
Healthcare analytics startup THB has raised $2.1 million in latest funding round. Blume Ventures, HealthQuad Fireside Ventures, Apoorva Patni and Arpan Sheth participated in the funding round.
The startup has raised this funding as an extension of its seed funding.
The development was first reported by paper.vc
According to MCA (Ministry of Corporate Affairs) filings, the startup has received $1.2 million out of the investment of $2.1 million.
"We are excited about the journey ahead. We have partnered with some of the leading healthcare providers in the country to drive clinical intelligence, and have a strong set of investors and mentors supporting us in the path ahead. With Blume and HealthQuad onboard in the current round, and a series of industry experts as mentors, there is a lot of work to be done," said Akash Khurana, founder of THB
"Healthcare-tech has become one of our key focus areas, given the many inefficiencies and opportunities for growth. Modicare and IHIP further support this ecosystem, and Healthcare + Data/Insights clearly make a powerful combination. We are excited by the strong THB team, growing client base, and their novel big data platform and IP. THB is well positioned to tap into the large amounts of new data being created, and become a leader in this space," said Sanjay Nath, Managaing Partner at Blume Ventures.
THB was founded by Akash Khurana, Gagandeep Singh, Rohit Kumar and Rajesh Pachar in 2015. The company uses technology to automate data analytics for healthcare companies. Earlier, the company was known as The Healthy Billion, but in April 2016 the name was changed to TBH due to conflict over name with another organisation.
(Image – AngelList)
Comments
comments