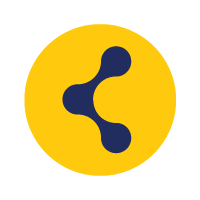 22 February 2018, India:
CoLive has raised $1.8 million in its latest funding round. The funding round was led by SAR Groups's Venture Capital arm Ncubate Capital Partners.
Colive will use the fresh capital to expand its presence and to ramp up its technology infrastructure and enhance its talent pool. The company's goal is to offer one million managed homes in 25 cities across India.
Suresh Rangarajan, Founder and CEO, CoLive said, "SAR Family Office's investment in CoLive is not only a definite validation of the company's business model, but also an opportunity for us to grow further and help solve the urban living conundrum in India by providing 1 million living spaces. With a strong pipeline of inventory, we are firmly on track to reach our 10,000 beds target in the next couple of quarter."
Rangarajan added, "According to property consulting firm JLL, there is an acute shortage of properties in the student housing market – approximately more than six million beds. This shortage is likely to reach ten million in the next three years due to increased migration of students for higher education and professionals for employment. This is the market that we are targeting, and hope to accomplish our 'Mission Million' i.e., servicing a million homes across 25 cities over the next decade. To reach this goal, CoLive has begun its first phase of expansion by venturing into cities like Vellore and Coimbatore. It aims to reach other locations including Trichy, Thanjavur, Madurai and Amaravathi in the next quarter."
Rakesh Malhotra, managing partner, Ncubate Capital Partners said, "With more people renting than buying, CoLive has a massive potential across the market. Moreover, I firmly believe that the student-housing problem is one such challenge that can be solved through technology and the right amount of strategic planning."
CoLive was founded by Suresh Rangaran in 2015. It provides shared living space. It offers branded and serviced homes. Currently, the company provides its services in Bengaluru. The company claims to have 75 properties with 3,000 beds.
(Image – CoLive)
Comments
comments