The cryptocurrency market capitalization has breached the 2 trillion dollar barrier for the first time since May, following a sharp rebound in Bitcoin and other tokens.
According to the coinmarketcap, the total value of all cryptocurrencies was Saturday at $2.02 trillion. It floated around this level until it slightly plummeted on Sunday to $1.96 trillion. It stood at $863 billion in Bitcoin's market cap while $370 billion was in Ether.
For cryptocurrencies, it was a wild year. In the first few months of 2021 they boomed as governments pumped stimuli into economies, but in May and June, Tesla's boss, Elon Musk, criticized bitcoin's use of energy.
But the market has gained a new life in the last couple of days, with bitcoin increasing at around $46,000 on Sunday from below $30,000 in July to trading.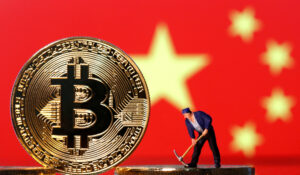 Analysts have had difficulty in precisely why the asset class bounced back. Some people have suggested the comments of Elon Musk were once more a catalyst. He said at a Bitcoin event in July Tesla would probably accept Bitcoin again as payment once it is more environmentally friendly.
It is expected that in 2021 cryptocurrencies will rise from 1.6 billion USD to 2.2 billion USD by 2026, to a CAGR of 7.1%. Transparency or distributed technology and growth in investment in risk capital are the key drivers for growth.
Cryptocurrency market dynamics
The COVID-19 pandemic affected the global economy enormously. A number of companies have been shut down, many of them have lost their jobs due to the virus spread in 188 countries. The virus affected mainly small businesses, but large companies also experienced the impact. Apple temporarily closed all its stores outside China and Bloomingdale also closed all its 56 stores temporarily. Bitcoin, Ethereum, and other digital currencies have received great attention against the backdrop of the uncertainty brought by COVID-19. Even for the first time, banks have begun to buy crypto.
Banks in the United States are creating their own blockchain-based systems to enable B2B cryptocurrency payments between their customers, including digital currencies. In October 2020, too, PayPal announced that its customers will be entitled, using its PayPal accounts, to purchase, sell and hold Bitcoin and cryptocurrencies, allowing customers to buy from the sellers who accept PayPal 26 million, In 2021, PayPal plans to make it possible to use cryptocurrency as a source of funding.
Driver: Distributed ledger technology transparency
Things related to lack of transparency arise when transactions occur in a non-informed manner, especially in Asian countries where several instances of fraudulent or unwanted transactions are frequently noted, including the deduction of scheduled charges. This could be due to human error, machine error, or data manipulation during the transaction, and customers may lose huge sums. In addition, financial institutions in most cases do not accept their fault. This lack of transparency is causing public dissatisfaction in the current currency system.
Restriction: Regulatory uncertainty
There are still no regulated cryptocurrency markets. The lack of regulations and the uncertainty about them are currently some of the main factors that restrict the adoption of cryptocurrencies. While financial regulators worldwide work to find common cryptocurrencies standards, regulatory acceptability remains one of the greatest challenges. Because the distributed leader technology is still in the emerging stage, it raises a number of national and international issues for regulators and policymakers.
Comments
comments