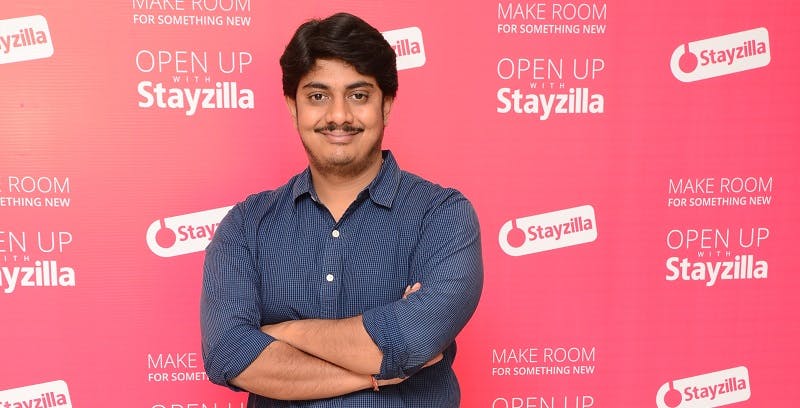 Initial Landscape

Stayzilla, to put it simply, was an Indian version of Airbnb. Founded by Yogendra Vasupal and his college-mate Sachit Singhi, it was a platform where people across the country could put up their homes and become hosts, i.e., they can rent out these spaces to travelers.

Given birth to in 2005, the idea was revolutionary for its time; it was when similar ideas like Airbnb had not found their grounds completely in the Indian landscape. They were not as popular as they are now. The market was fresh and free of competition.
The founders were also aware that the "stay" market in India was fragmented and needed a major overhaul. A few other problems were also there, which were a product of their time. For example, booking budget stays in Tier 1 and Tier 2 cities without the presence of middlemen or agents was a tedious task in itself. Stayzilla soon became a convenient solution.

The company met some unique challenges in the beginning, because India was still on the brink of its digital revolution. The internet was not a familiar space, and so, hosting the service completely on the internet was a gamble. But soon, the so-called "lack of the internet problem" would be a problem of the past and because the inherent idea was so great, the company was definitely bound to take off.

Growth

For the first 5-6 years, Stayzilla was running on the savings accumulated by its two founders. The company was small and thus, sustainable by just these two entities. They were also making enough profits on these investments and Stayzilla was running steady. However, ambitions were growing, and Vasupal and Singhi decided to change gears and gather funding.

Stayzilla fared well in the funding arena. It ran four rounds of funding from 2013 to 2016 and raised a massive $34 million dollars. They raised the first half a million prior to the funding rounds by selling a minority stake to the Indian Angel Network. Soon after, in the four series, venture capitalists and investors like Matrix Partners, Sequoia Capital, and Nexus Venture Partners pitched in.

The founders had explicitly stated that a majority of their funding would be going towards scaling the company. By 2014, Stayzilla became massive – It had a directory of 15,000 listed stays and a sprawling network of 11,000 cities in India.

By 2016, the company was partnering with a few state tourism departments, undertaking eco-tourism initiatives and was expanding its CSR initiatives.

Downhill Drive

While everything was on track until early 2016 with their Series C funding rounds, things took a hit in early 2017. The news came in through the founder himself. In a briefly worded blog post, the founder wrote:

"I would like to announce today that we would be bringing to a halt the operations of Stayzilla in its current form, and looking to reboot it with a different business model."

And apparently, that is all it was; an attempt to reduce stagnancy and give a fresh look to the company. The apparent dynamics of the travel sector had changed in India, which led to cut-throat competition. The company needed a reboot in order to grow sustainably in the future. It was not supposed to be a dead end, just a pause.

But suddenly, in March 2017, news came in that the founders of Stayzilla had been arrested and put behind bars. The company had allegedly defaulted on payments as high as Rs. 17.2 million.
The founders were aware of this but had asked for three months notice to repay the debt. This request had not been taken into consideration and the lenders had apparently chosen an aggressive course of action, especially after they had seen money come in through Stayzilla's latest Series C funding round. This included verbal threats and finally, police complaint which led to imprisonment.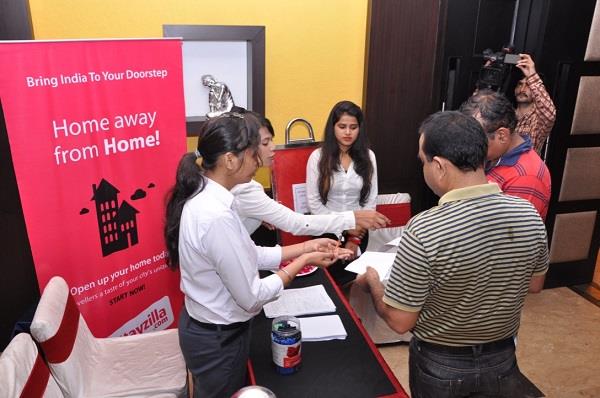 Aditya CS from JIgsaw Solutions, one of the financial lenders of Stayzilla was the one to file the complaints:

"They promised to pay but never did. Instead, they threatened me and closed down the company without informing those they owed money," he said.

Surprisingly, many of Stayzilla's investors and members of the startup community came out in support of the founders and condemned the extreme actions taken by the lenders. Hashtags like #FreeYogiNow also surfaced on networking sites like Twitter.

"The Stayzilla episode, where the founder has been summarily thrown into jail for what appears to be at best a civil matter has shocked the entire start-up community," an email from Indian Angel Networks (one of the investors) said.

One the reasons why Stayzilla owed such massive sums of money could be that there was massive cash burn from its unprecedented discount offers. Along with this, there was insufficient funding in the Indian startup economy in general, which means there was a tonne of money going out but not a lot of it coming in.

Even though there was support, the case was now clear – Stayzilla was most likely not going to come back. It had met its demise.

What Then?

It is widely known in the entrepreneurial world that there are hits and misses. A lot of strategies that are done to gain market share, like introducing lower pricing, may financially backfire. But, unlike what happened with Stayzilla, these failures are taken as a part and parcel of what comes with owning a company, and the startup still stays alive and moves on. Failures are not responded to with a lawsuit action.

However, the companies and the people that Stayzilla was working with, chose to be less forgiving. They didn't give the founders enough time to compensate for the cash burn and repay their debts. The imprisonment that the founders of Stayzilla suffered was the final nail on the coffin.

These factors only show us how volatile owning a startup can be. Small fumbles can be made a big deal if you're with the wrong people at the wrong time. And after that, there might be no coming back.