A San Jose Federal Courthouse on Thursday, convicted Ramesh "Sunny" Balwani, Former President and Chief Operations Officer of American health tech company Theranos, for defrauding investors and customers in name of a fake blood testing venture.
Sunny Balwani is an ex-boyfriend of Elizabeth Holmes, chairwoman and CEO of Theranos.
The case, which started in mid-2018 after a detailed investigation for two years by U.S. Attorney's Office in San Francisco, was tried in front of a federal grand jury. The jury found Sunny Balwani and his ex-girlfriend Elizabeth Holmes guilty of nine charges of wire fraud and two counts of conspiracy to commit wire fraud.
Lawyers representing Sunny Balwani said that he has never committed any fraud and that he acted on behalf of Theranos, believing in full potential of the company and its products .
Sentencing is expected to happen by the month of October 2022.
Charges against Elizabeth Holmes
Charges against Balwani and Elizabeth Holmes were tried differently. Trials related to charges against Elizabeth Holmes ended in a San Francisco Courthouse in January 2022. Her sentence is scheduled to happen in September 2022.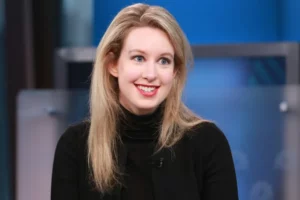 During the trial on fraud charges against Elizabeth Holmes, she alleged that Sunny Balwani was trying to be dominant in the relationship. She also alleged Balwani was emotionally and physically abusing her while they were in a relationship.
These allegations were strongly denied by lawyers representing Ramesh Sunny Balwani.
What is Theranos?
What started as a small company named Real-Time Cures based in Palo Alto, California made headlines when it got rebranded as Theranos. Theranos claimed their technology could assist customers in analysing a large amount of information from a few drops of blood.
Elizabeth Holmes started Real-time Cures (then Theranos) to 'democratize healthcare' and make blood tests more easy and more affordable, as she was afraid of using needles.
Even though Elizabeth's medicine professor at Stanford rejected her idea of using small amounts of drops of blood for testing, her other lecturer named Channing Robertson supported her vision.
Sunny Balwani who had no earlier experience or training in medicine or medicine technology joined Theranos in 2009, as president of day-to-day operations. Balwani teamed up with Elizabeth Holmes to attract investors and doctors to invest and try out the product of the company.
Some influential people even compared Elizabeth Holmes to Steve Jobs, as everyone expected her to be a driving force in the health technology field.
The company started facing allegations in 2015 when The Wall Street Journal Reported that medical devices and testing strategies used by Theranos were completely unscientific and inaccurate. Many medicine experts alleged that none of the research papers from Theranos was peer-reviewed.
According to the trial documents, both Elizabeth Holmes and Sunny Balwani knew that their product was not authentic and still pursued to defraud investors and patients.
Another case against Sunny Balwani was charged in 2018 by U.S. Securities and Exchange Commission as he was alleged to committed securities fraud of nearly $700 million.
The jury finds Sunny Balwani guilty of committing fraud