About Charlie Javice:
Charlie was born in a prosperous family in Westchester County, one of the most affluent neighborhoods in New York. Like anyone else living in those conditions, Charlie went to a school which cost her family about $40k per year and went on to pursue a degree in Finance at the Wharton School of Business of the University of Pennsylvania. Throughout the course of her childhood, her parents had encouraged her to be involved in community service. During her school days, she volunteered to work at soup kitchens and also taught English on the Myanmar and Thailand border. In an interview, she said the same set of people kept showing up regularly at her soup kitchen. In Myanmar, she was asked what English could do when someone doesn't have.
Her time as a volunteer inspired her to start PoverUp, a startup that let people in poverty invest in microfinance. PoverUp helped people uplift from poverty by guiding them on using less money to make more profits. Although, she has accomplished a lot, Charlie is best known for her unique and futuristic idea: 'Frank'.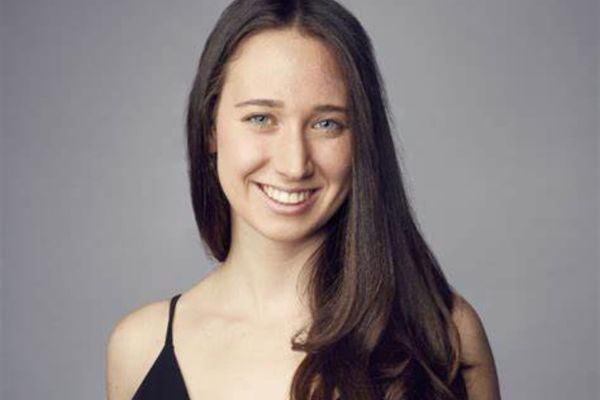 Frank (The beginning of her fall):
The United States college applications are well known around the globe to be confusing and agonizing. The financial aid forms: the CSS profile for international students and the FAFSA which is filled by US permanent residents and citizens are also a big headache for college students. Charlie too has to go through these infuriating steps while she was preparing for college, this led to 'Frank'. Frank was an organization that offered to fill up the FAFSA for students applying to colleges and needed financial aid. The FAFSA which is usually a long and tiring commitment for these students became an easy 7 minute fill up with Frank.
What it led to?
The simplifying of a rather cumbersome procedure was the primary reason for Frank's success among high school students throughout the United States. Another reason could be that the service was free of cost. What started as a 15 person led start up company in 2016 had raised 16 million dollars by 2019. The organization had helped 300 thousand students file their FAFSA when Janice got listed in the Forbes 30 under 30 in 2019.
The Problem with Frank:
Although the organization was built upon a brilliant idea and had sufficient outreach to do very well in the future, there was a conceptual flaw in its structure. Any organization needs the inflow of cash to keep up with their operations and 'Frank' was no exception to this rule. The company helped all its clients who were students for no cost at all and was continuously burning their funds to expand their operations and run logistics. The only capital that the firm had access to had been raised through funding from other organizations. This made it crucial for the organization to have permanent access to funds that could be used to run the firm.
The Breakthrough:
The only possibility of monetary gain that seemed plausible to Javice was to get acquired by another company. As simple as it sounds, it was difficult for a company that generates no revenue to be acquired by any sane market leader. The improbable happened when Frank was noticed by J.P. Morgan Chase and later acquired by it in 2021.
Why J.P. Morgan acquired Frank?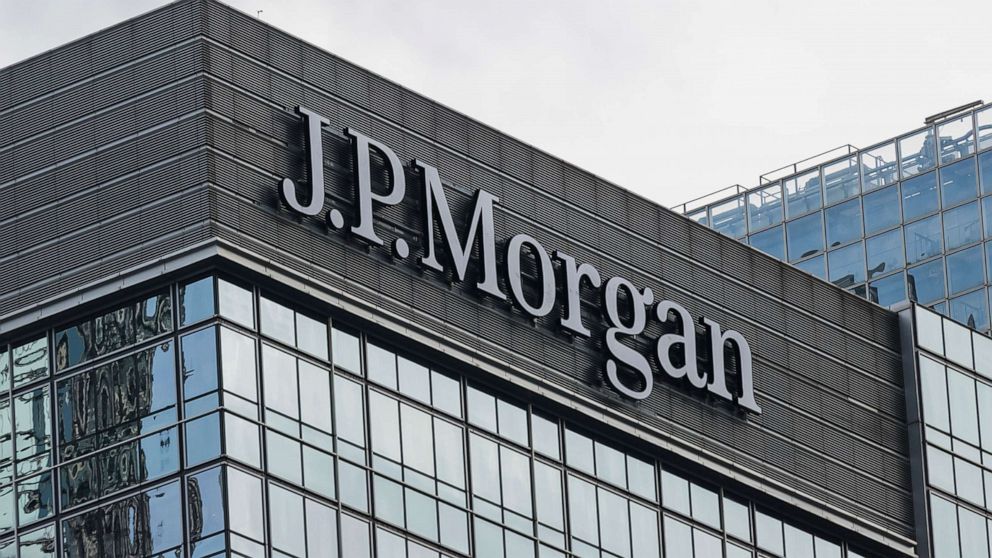 An insight into their need?
J.P. Morgan is one of the world's most prominent financial service and banking system. Chase is the banking system of the firm in the United States that otherwise is operational internationally. With over 2.6 trillion dollars in assets, J.P. Morgan stands at a great position in the financial sector. However, the increase in the number of Fin-tech companies has concerned the leadership of the bank. James Dimon who took over as the Chief Executive Officer of the bank has concerns about the eminence of the bank diminishing with the coming of new Fin-tech start ups. The leadership of the financial giant were convinced that they needed to appeal to the newer generations and increase their foot hold among them to keep their organization at a good global standing. As a result, J.P. Morgan has been on an acquisition spree in the last few years and have spent well over 5.33 billion dollars in these acquisitions.
 A few of their acquisitions:
Frosch: A travel company with over 2200 employees spread across the globe in more than 40 locations, Frosch boasts a client retention rate of 98%. It plans and executes all sorts of travel situations ranging from business travel to student educational trips. Moreover, it was ranked 13 on the Times Weekly. It was acquired by J.P. Morgan Chase in May 2022 and now works as a part of the finance firm.
Aumni: This investment analytics software developing company was founded in 2018 and had since then invested capital in over 17000 companies evaluating these investments to about 600 billion dollars. It was acquired by the banking sector giant in March 2023.
Global Shares: A cloud based provider company that specialized in developing share plan management softwares for leading industrialists and firms. The company had over 200 billion dollars in assets spread across 800,000 corporate employees when it was acquired in March 2022.
The Infatuation: It is a website that gives reviews on restaurants that was acquired by the banking goliath in September 2021. The parent organization, J.P. Morgan Chase had plans to provide special benefits for the users of credit cards issued by them.
Zagat: A subsidiary of the company: 'The Infatuation" was also wholly acquired by J.P. Morgan Chase in September 2021.
Bear Stearns Company: Another investment service that J.P. Morgan Chase saved by acquiring it in 2008. The company was on the brink of bankruptcy when Chase appeared as its savior.
InstaMed: A company that transformed the healthcare sector was bought by the financial giant in 2019 for over 500 million dollars. This was their largest acquisition after Bear Stearns and Washington Mutual. The company used an app to substitute for physical forms that were needed to be filled in a hospital and also facilitated payments using a credit card.
Nutmeg: A digital wealth management firm based in the United Kingdom was acquired by J.P. Morgan Chase in June 2021.
The list of acquisitions goes a lot longer than what could be covered in this article but Vastera (acquired for 129 million dollars), The Industrial and Commercial Bank of China, Xign Corporation and Bloomspot are among other famous names on the list.
All these acquisitions were made in the expectation of a long term benefit from these businesses. Although most of these acquisitions have reaped fruit for the giant finance firm, Frank was a mistake that cost them a 175 million dollars and possible damage to reputation.
How they acquired Frank?
In the early months of 2021, the leadership of J.P. Morgan took note of the increasing popularity of the financial aid assistance firm and were impressed with the idea. In an attempt to capture their sales among college goers, they were considering acquiring Frank. They believed that students were more likely to use their services if they were assisted with college financial aid by Frank which would have become a J.P. Morgan company, if acquired. Eventually, they would have benefitted by the interest that these students would pay throughout their lives on loans and other investments made by them.
In the first half of the year, they held multiple rounds of discussions with Janice to determine the no of users the platform has gained and whether or not it would be beneficial for them to acquire the assistance company. The company which claimed to have over 4.2 million users was requested to provide a list of its users mentioning their names, contact numbers, email addresses, home addresses and other details. In the initial meetings, Frank CEO Janice said that she could not share the list as it would violate the privacy of the students who use their services. Later, she provided a list of the names and contact numbers which J.P. Morgan accepted. When the deal was finalized, Javice was offered the position of Head of Student Solutions at J.P. Morgan Chase which she accepted.
The alleged fraud and how it unraveled:
It is to be noted that Frank did not generate any revenue from its operations and was desperate to find its silver lining which possibly led to Janice faking some statistics to enter an agreement with the banking sector giant. It is alleged that Frank had only 290 thousand real users which is less than 10 percent of what they claimed. When the marketing team at J.P. Morgan began sending emails to the data that had been provided to them by Janice, they soon came across shocking realizations. The emails had a very high bounce rate implying that most of those were either inactive or never existed. Moreover, only 1% of those emails were opened as compared to the 30% opening rate that the marketing team at J.P. Morgan had come across with other similar schemes they ran. The company later also came across a conversation between Frank CEO and a university data science professor whom Javice allegedly paid $18000 to make a dummy list of her fake 4.25 million users mixed in with actual ones. All the time that Janice spent highlighting user privacy as a reason to not be able to share her user dataset, she was busy making a fake list with the help of a professor whose name wasn't mentioned. The excessive time taken could be thanks to the difficulty someone would come across while making fake emails and connecting them with legitimate addresses. As soon as the company realized that they have been duped, they figured that what they had paid 175 million dollars for was actually worth nothing to them if not a loss. The emails listed in the dataset they provided also included some random emails obtained by Janice from marketing firms. Whenever mails were sent out by the marketing team at J.P. Morgan, there was a set of people who had not applied for financial aid and were in fact not users of the platform that received them, this could have led to potential harm to the name of the financing giant.
Response:
In November last year, the company fired Charlie Javice who was serving as their Head of Student Solutions claiming that she had committed a fraud with them. In December, both Javice and J.P. Morgan filed a series of lawsuits against each other. While J.P. Morgan claimed that Javice was a fraudster, Javice blamed the banking sector goliath of having ruined the company that she had build over years and then putting the blame on her by firing her. In February this year, Javice said in the court that she claimed that her platform had engaged with 4.25 million users and never claimed it to be the number of users. The Chairman and CEO of J.P. Morgan, Mr. Jamie Dimon has called their deal with Javice a mistake and was quoted as saying, "There's always lessons. We always will make mistakes. I tell our people, if we make mistakes, it's OK. But I don't want our people to be afraid of making mistakes."
Legal action:
With the evidence that has been provided by the J.P. Morgan legal team it was unlikely for Javice to be set free. According to a report by Reuters, Javice will be facing four charges: three for fraud and one for conspiracy. All these charges are serious in nature and each of them means atleast a 20 to 30 year prison sentence. An accomplished personality who was at the peak of their success not so long ago now faces the possibility of life in jail. The Department of Justice in the United States announced her arrest on Tuesday and bail was set at 2 million dollars by a District Magistrate Judge in Manhattan.
The case of Elizabeth Holmes: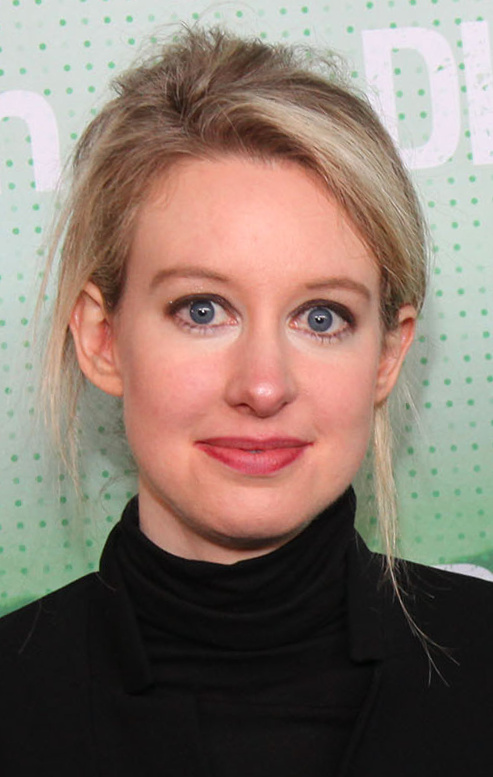 With noticeable similarities between Charlie Janice and Elizabeth Holmes, people are comparing the both. They were both from affluent families and went to prestigious universities. Moreover, both of them were pursuing a noble task that they claimed was for the benefit of the society. While Elizabeth was working to make blood testing more accessible, Javice tried making the FAFSA application simpler. It is plausible that Javice will reach the same end point as Holmes: conviction.
With the information that is available to us as of now, it can be concluded that its going to be a difficult shift for Janice from Westchester County to district jail.